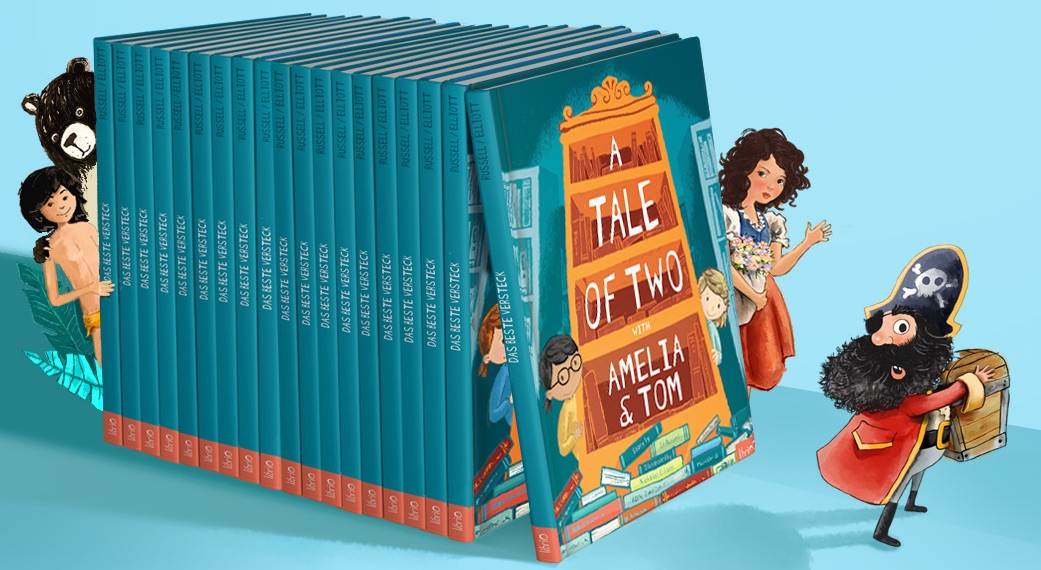 Behind the scenes of A Tale Of Two
3

minute read
On August 1st 2019, we're going to release our third personalised children's book. It's called A Tale of Two and, as the name might suggest, it's a story for two children. In advance of the launch, our CEO, Ed, has a look at how the book came about and what it takes to create our most ambitious book yet.
There's something magical about watching a child reading a personalised book. You can see their minds absorbing every image, hanging on every word.
"Is that really me in the story? Is that really me flying on a dragon or travelling to far off lands?"
From the moment we started Librio, we could see that that engagement would be taken to another dimension if we amplified the magic by showing a child's best friend, brother, sister or cousin as a protagonist in the book as well.
In the formative times of Librio, my two year old daughter was just beginning to form her first really strong friendship with our neighbour's kid and I could imagine how excited they'd be to be featured in a book together. Finally, two years after initially imagining this, our new book made just for them has arrived.

Just as it seemed obvious to us to create a book for two characters, it seemed equally obvious that the game they should play in the book is hide-and-seek, as children just can't seem to get enough of it. And so, in the first pages of the book, you see them playing hide-and-seek together in all sorts of different locations.
Then, while playing in the library, something a little less obvious happens: one of the children decides to hide within the pages of a book. And so the game continues, hiding from book to book. Pirate books, Heidi, Dinosaur Books, Space books, The Jungle Book.
As the project developed, the idea of showing the joy of different kinds of books continued to grow and so we decided that every book that the children play in should have its own look and feel. As the children played in different kinds of books, they would see how the style changed and see how varied and fabulous books can be.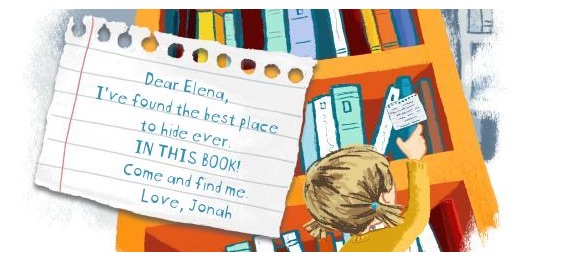 And so, A Tale of Two is a book about the wonder of books. Not only that, but the personalised children are playing in books within the personalised book itself. Very meta. In fact, when you see the final page, there's a little surprise which makes everything even more meta and integrated.
Our decision to change the style for each of the books in the story made things significantly more complex for us. Not only did we have to decide on a style for the "real" world, but we also had to decide on a style for Captain Blackbeard, for Heidi, for dinosaurs and for The Jungle Book, as well as a couple of other characters - including our favourite unicorn ever.

We feel the work was worth it, though, creating a book the like of which we've certainly never seen before as well as allowing us to insert a lot of references to some of our favourite books. We hope it is a book which will engage, delight and inspire children.
One intriguing outcome is that my daughter, who hasn't been interested in watching Disney's Jungle Book for the last three years suddenly asked this morning if she could watch it after seeing The Jungle Book in A Tale of Two. It's a step in the right direction…
A very special mention to our illustrator, Nicholas Elliott, for creating nine different worlds for the children to explore while also personalising hundreds of different of types of children to feature in the book.
We're delighted to share some of his sketches as he grappled with the different challenges of creating A Tale of Two.
We hope you enjoy them.