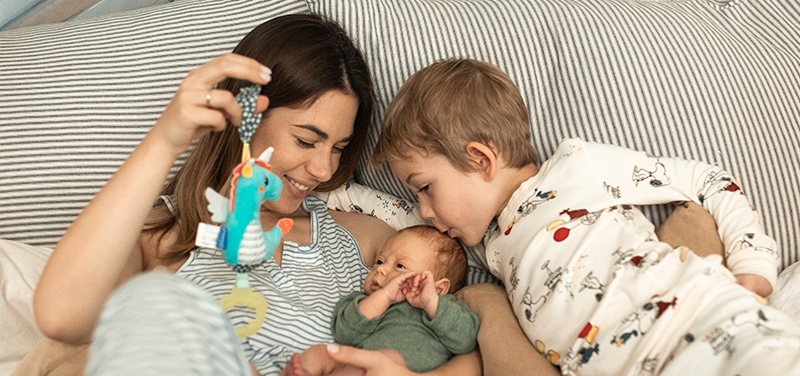 Rare boys' names – a look at the more uncommon names for boys
3

Minute Read
Inspired by the vast diversity of names coming through our system for our book 'Welcome to the World'  we decided to have a closer look at some of the more uncommon names for boys which have come our way recently. 
The meaning behind the names
Zion is a name of Hebrew origin meaning 'Israel'. It's essentially a gender-neutral name, however it's more often chosen for baby boys. A zion was a citadel that was in the center of Jerusalem, which explains why it means 'highest point.' 
For any Lord of the Rings movie fans out there, the name Viggo might just ring a bell. Viggo is a Nordic name, a latinised form of the Old Norse name Vigge. It's also found in the form of other Germanic names, such as Ludvig. It stems from old Norse 'vig', meaning 'battle, fight'. Rather appropriate then, that Viggo Mortensen played a warrior in the LOTR movies! (Yes, we know…nerd alert!)
Tobias is the Greek form of the Hebrew Tobiah, which was derived from the name Toviyah. Toviyah was created from the elements tov, meaning "good" and yah, representing the Hebrew God.
The name Bodhi originates from Sanskrit and means "awakening, enlightenment". There are also spelling variations including Bodie and Bode.
Even rarer these days is the name Mylo. It's a name with a German and Latin background, believed to mean "soldier or merciful".
The name Luca comes from Italian and means 'man from Luciana'. It is the Italian version of Luke and Lucas. 
Our last top pick is the name Emmett. This is the male version of the German name Emma and means 'universal'. 
Rare boys' names – Choices! Choices! Choices!
When choosing a baby's name a parent knows that, whatever they end up going for, their little one will have that as part of their identity for the rest of their lives. With literally millions of names to choose from, it can be quite a daunting task! Do you choose something that sounds 'cute' for when they're young and hope it carries over well into adulthood? Or do you choose something a bit more 'adult' and hope that you can come up with a good nickname to sound softer for when they're tiny? It's a hard decision to make and one that can – unsurprisingly – cause quite a bit of stress for new parents. 
To help with these kinds of big decisions it's said that it can help make the task a little easier if you limit choices to a particular initial and work your way through like that. 
Here's a little selection of rare initials we've picked out for you… who knows? Maybe you'll find your favorite name in this list! Enjoy! 
Rare boys' names beginning with S
Rare boys' names beginning with Mc
Rare boys' names beginning with Te
Rare boys' names beginning with K
If you're looking for more inspiration go ahead and check out our Instagram page. We regularly do posts about new and/ or unusual names. 
The perfect name
Finding the perfect name for your little ones is something to be celebrated! One way in which to immortalize your child's name forever is with our personalized art prints. Our art prints are a wonderful way to welcome a newborn to their new home. In addition to their name and date of birth, you can also add classic newborn stuff like height, weight and time of birth. You can also leave an inspirational message to your special one in the form of a quote from someone famous or from yourself. A stylish and beloved addition to any child's room.