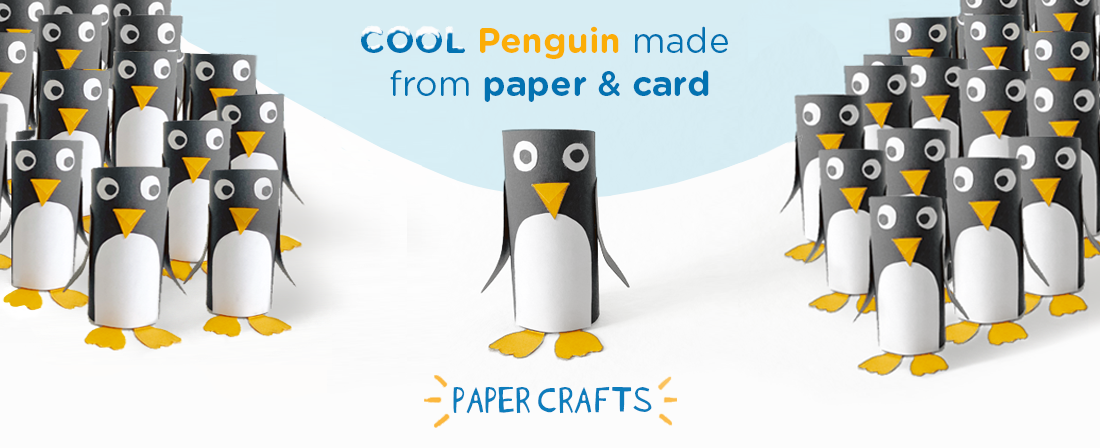 A cute DIY penguin
2

Minute Read
Too hot for you and your kids outside? Then how about staying indoors and trying out our cool (get it?) DIY penguin crafting video. It's not just fun to make, but fun for the kids to play with when done as well. If they want, it also makes a wonderful nursery decoration.
A hand-crafted penguin – the perfect decoration for the playroom
In our popular Search-and-Find books you send a child of your choice on an exciting journey to fantastic places such as the pyramids in Egypt, the Great Barrier Reef in Australia and even to see the Northern Lights in Finland. Alongside them they have their trusted traveling penguin. Hidden, just like the child, in all of the images. 
In the following crafting video we show your children how they can bring the Librio penguin to life with minimal materials and effort. In no time you have a homemade figurine to play with or to use as a decorative eye-catcher in their room. 
By the way: In our Search-and-Find World and our Search-and-Find Europe books, there are even more things to be found. On every page your little one can also look for objects associated with the place in question as well as a number which can then be used to reveal a secret message. Find out more on our webpage.
DIY Penguin – Video instructions
Whatever you choose to use the penguin for, whether as a decoration, as a gift or as a toy, with just some paper, a toilet roll tube, some glue and a pair of scissors you can create it in virtually no time. 
Watch our tutorial to find out how!
More decoration ideas
On our blog you can find plenty of crafting ideas to use as gifts or decorations. 
How about some paper lanterns – an atmospheric decoration which creates a cozy atmosphere in the nursery. Download our free template and set the night alight.
Or what about some beautiful cutouts for the window? This idea is also great for decoration. 

Perhaps you'd like to make a friendly witch and her cat as a decoration for the nursery. Looking like our lovely little witch in "The Tree, The Key and Me" this hand-crafted figure is another fuss-free crafting option.
We also provide you with craft ideas in our newsletter. Sign up below and look forward to exciting blog articles, book recommendations and much more.