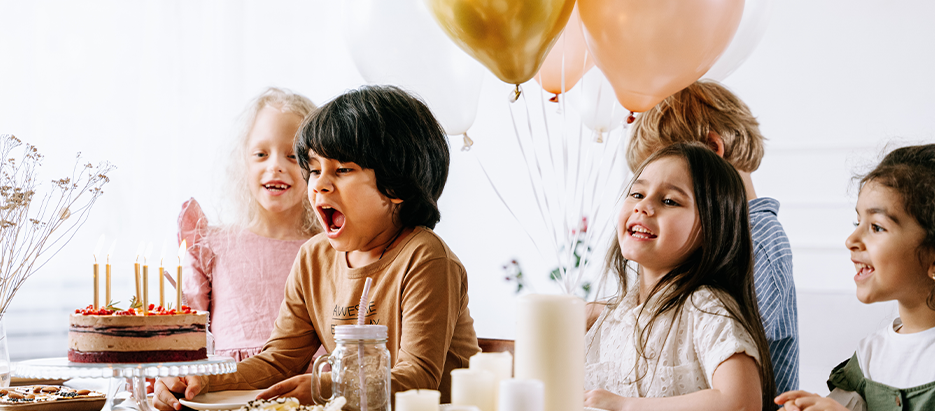 Birthday gifts for kids – Gifts with the wow-factor
4

Minute Read
When you're trying to find that special gift for a little one you'd think it'd be easy, but sadly, it's not always the case. Ultimately, it has to be something that the parents also like and approve of and that can occasionally make it a little trickier! You also want something which won't end up chucked in a corner and forgotten about after 5 minutes.
A nice solution for this is a personalized picture book. These unique children's books are wonderful gifts and are always well received. 
Birthday gifts for kids: Personalized children's books
In our online store, you can create beautiful personalized picture books with just a few clicks of your mouse. You can personalize the name and the appearance of the main character to make them look just like the little one in question. You can also add your own birthday greeting to the dedication page in the front of the book, a nice personal touch and a way to show them who the gift is from.
Once you've created your character, your book's ready to toddle off to Printer Bear and get printed and packaged up in its very own bear cover; it's then shipped directly to the recipient's home. We never put any receipts in our parcels either so there's no risk of them seeing how much it was, or anything like that. Our highly popular bear-hug packaging also (depending on the child's age) also doubles as a great canvas for coloring in, making it like two gifts in one! 
The books are available in many different languages and also different dialects. We have a great variety of options, from a book for newborns to Fairytales to Search-and-Find books. In this article we're going to introduce to you three particularly popular choices.

A personalized book for little adventurers
My Search-And-Find World Trip takes your child on a unique adventure to 10 stunning destinations including the canals of Venice, the icy tundra of Greenland, the wondrous depths of the Great Barrier Reef and the majestic temples of Bagan. In every country your child gets to search for themselves, numbers that can be used to solve a secret code and hundreds of fascinating objects to boot.
What's makes this book special:
Bestseller: Over 80,000 copies sold

In this book there's a unique code for your little one to find which will eventually help them solve the secret message and find out who gave them the book
Perfect for ages: 2-7
Customer Feedback: 4.93/ 5 Stars
Birthday gifts for kids: For School Start
The perfect gift for those kids making a new start
In our book 'Welcome to School', accompanied by their helpful, though somewhat clumsy, feathered friend, Bravebeak, your child will be taken on a whirlwind journey to different countries. Whisked to Nepal, India, Jordan, South Africa, Vietnam, and Honduras they'll gather tips and advice on how to cope with first day nerves and to truly be their bravest self.
What makes this book special:
This book was a collaboration between Librio and our partner Room to Read

To create a book which represents the truly global reach of Room to Read's programs, each country has been illustrated by an artist from that country.
Perfect for ages: 4-8 
Customer Feedback: 4.91/ 5 Stars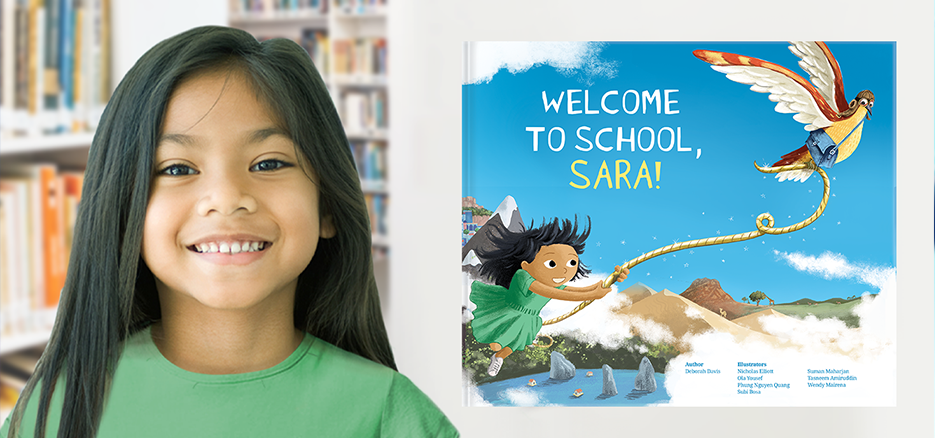 A story about the being true to yourself and the magic of music
In the story 'My Fantabulous Orchestra' you get to follow your llittle one on a heartwarming journey as they learn that the most important thing is to be true to yourself and to listen to your heart. One day, after a trip to see the incredible Madame Fidelli and her Fabulous Orchestra, they hatch a plan to create their very own Orchestra. Except this one won't just be fabulous, it'll be FANTABULOUS.
What makes this book special:
A variety of instruments to choose from

Our first book where hearing aids are available

Perfect for ages: 3 – 8 
Customer Feedback: 5/5 Stars
Gifts from Librio: More than a Book
One of Librio's top priorities has always been our commitment to children and the environment. In order to support these causes Librio donates 1% of all revenue to ecological and social projects. In addition our products are made as sustainably as possible. You can find out more here or in our blog article here.
.