Crafting – Easter – Kids: Instructions for how to make a bunny bookmark
2

Minute Read
If you fancy doing some Easter crafting with your little ones then we've got just the thing: A bunny bookmark! Grab some paper, a pencil, scissors and glue and watch our video tutorial. Wishing you and your little ones a very happy Easter and have fun crafting! 
Crafting – Easter – Kids: Let's get started!
To make the Easter bookmark, you'll need the following:


Colored square piece of paper (14cm)

Small piece of colored paper

Small piece of white paper

Glue

Scissors

Pencil

Wobbly eyes (optional)
For sufficient stability, we recommend that you use slightly firmer paper. Which color the rabbit should be is of course up to you. If you don't have any wobbly eyes at home, you can simply draw the eyes.
After the Easter crafting: A picture book for your kids
Last but not least, how about an Easter gift? In our Search-and-Find World book your little one gets to go on a Worldwide adventure. As well as being able to personalize the way they look, you can also add a secret message. In each country, your little one gets to search for themselves as well as various local animals and objects. In addition, a unique number code is hidden in the pages of the book, which leads your little one to their secret message once they've discovered them all. As with all Librio products, this book's produced as sustainably as possible on recycled paper.
This hugely popular picture book is a great gift idea for Easter – with wonderful illustrations and an extra portion of searching fun!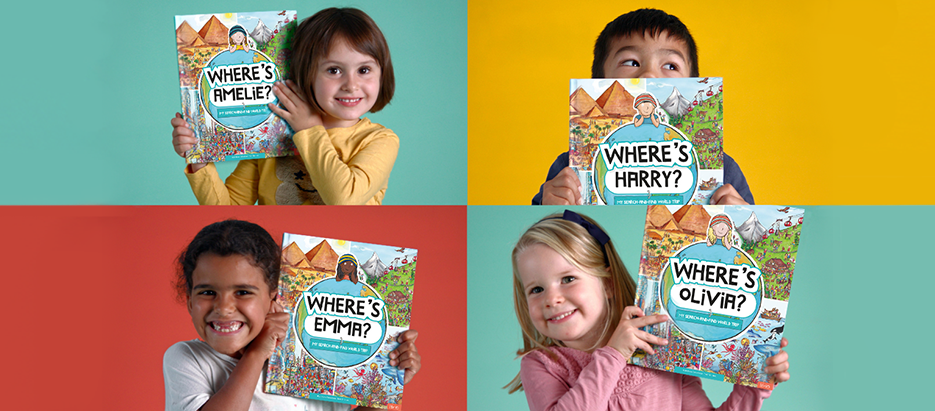 Sign up to our fun monthly newsletter from our forest animals to discover more crafting ideas, book recommendations and exciting inside information about the world of Librio. As a thank  you for your subscription, you'll receive a 10% discount towards your first order.