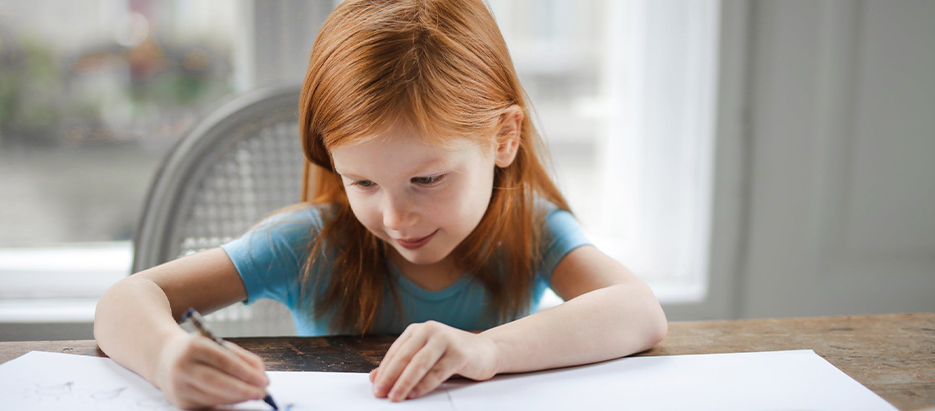 Gifts for the first day of school
4

Minute Read
The First day of school -Inspiration 
The first day at school is without a doubt, one of the most exciting events in a child's life. There's making new friends, learning new skills, enjoying the playground and tons of other adventures awaiting them. A nice way to make this event even more memorable is to get them a little something as a good-luck gift. In this article we've put together a few suggestions to help you think of something special.
A personalized book – unique gifts for the first day of school
A child only gets to experience their very first day at school once in their life. With that in mind, this calls for something unique and special for that big day. A personalized picture book is the perfect choice for this as they're unique gifts that can remind them of this formative day time and time again.
The perfect book for the start of school
At Librio, with just a few clicks of your mouse you can create a character that looks just like your little one. We even have the perfect book for the start of school. Our book 'Welcome to School' is the ideal gift to wish your little one luck on their big day.
This story is a wonderful tale about friendship and courage. When your child is feeling a teensy bit scared about the first day of a new school year, they receive a letter from six children around the world, inviting them to visit and learn how to forget these fears.
Along with their helpful, though somewhat clumsy, feathered friend, Bravebeak, your child will be whisked to Nepal, India, Jordan, South Africa, Vietnam, and Honduras. Each nation is beautifully illustrated by an artist from that country, making Welcome to School a diverse, colorful celebration of the world's different cultures.
You can also add your own personalised dedication at the front of the book – the perfect way to wish your little one 'Good luck' for the first day of school!
Gifts for the first day of school – 'Search-and-Find World Book'
Another nice idea for a first day of school gift, is our 'Search-and-Find World Book'. If you ever had a 'Where's Waldo' book as a kid, then you'll be taken for a little trip down memory lane with this one. Librio's Search-and-Find books are very similar, but there's one cool difference and that, instead of searching for 'Waldo', your little one gets to search for themselves!
The journey takes your child on a unique adventure to 10 stunning destinations including the canals of Venice, the icy tundra of Greenland, the wondrous depths of the Great Barrier Reef and the majestic temples of Bagan. As well as searching for themselves, there are also hundreds of objects and a secret message which will only be revealed when they have found the code to unlock it. This message can be personalized, or left as it is. How about adding a note about a little surprise adventure for your child when they've solved the code – like a picnic in the park, or an outing to the zoo?!
As well as our World book, we now have our 'Search-and-Find Europe Book', a slightly different version than its predecessor, but just as fun. You can find out more about just how different it is here.
A personalized card for the first day of school
A wonderful way to round off a special first day of school gift and to wish the little ones luck, is a personalized greeting card.
You can add the child's name and configure the way they look. You can also choose whether you want to add your message online, or write it by hand once you've received it in the post.
The start of a new chapter
Starting school is the beginning of a whole new chapter in a child's life and, as nice as gifts for the first day of school and all that are, there are of course more important things. Having someone at their side who conveys a positive image of school, is interested in the child's learning, is patient, asks questions and listens attentively – all these things are even more important than any gift they will ever receive!