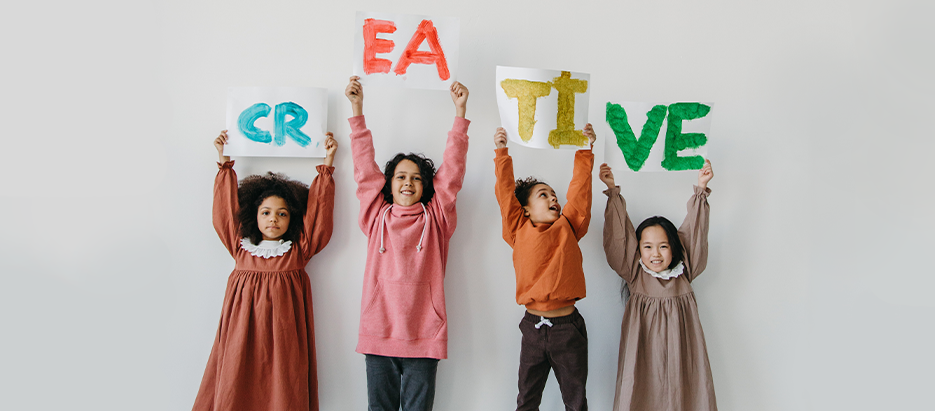 Handmade Easter Gifts
2

Minute Read
Are you looking for something to keep your little ones busy between now and Easter? In this video, Amelia shows you how you can make your very own handmade easter gifts. An origami Easter bunny bookmark!. In practically no time at all, your little ones can create a wonderful little Easter gift. Perfect  for family members or friends. 
Right then! Let's get folding! 
What you'll need:
Kids love seeing something come to life out of seemingly nothing. Not only that but making something like this Easter Bunny bookmark is also a great way to train their fine motor skills. These bookmarks are cute little handmade Easter gifts, which your kids can paint and decorate however they like.
Things you'll need to get started 
1 piece of colored paper 140mm in length and width

1 piece of colored paper ca. 50mm x 50mm 

1 piece of white paper ca. 50mm x 50mm 

Glue stick

Scissors

Pencil

(Optional) googly eye stickers
Step-by-Step instructions:
On our blog you can find more ideas of how to make things out of paper, for example here you can make your own pirate treasure chest! 
An extra special something for the Easter basket
We hope you enjoy this little bit of creativity and wish you all a very happy pre-Easter. 
For those of you who'd like to add an extra-special something to your little ones' Easter basket, why not check out our personalized children's books on our website: www.librio.com. Here you can create your very own personalized picture book. Our super fun configurator allows you to create a character who looks just like the special person you create the book for, all with just a few clicks of your mouse. All of our books are printed locally on high-quality 100% recycled paper. Our products have also been rated 4.9/5 stars by our customers.
Our personalized children's books are a great Easter surprise for little ones, and not only that, they last longer than an Easter Egg too!