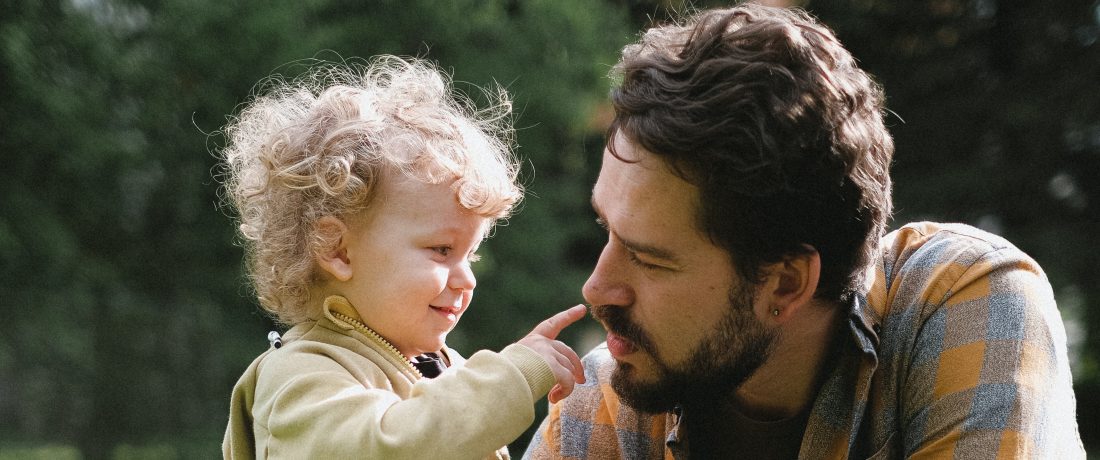 Handmade Father's Day Gifts
2

Minute Read
Father's Day is nearly here. And, for those of you wanting to give someone a handmade Father's Day gift this year you're in the right place! Handmade gifts are always well received. Here we show you how you can make your own Father's Day gift: A beautiful origami bookmark in the shape of a bear.
Whether they're a lover of crime, non-fiction or thrillers – there's always time for a little reading! Perhaps you'd like to give Dad a new book for Father's Day as well as your handmade bookmark? You do? Well then we've just the thing for you: Our picture book "Lost for words" – a personalized book where both Father and child play the main characters!
The book is a heartwarming story about the unique connection between father and child. It tells of the beautiful, cheerful, sometimes challenging moments of everyday life. Written as a dialogue between father and child, it describes life as a family in a heartfelt and moving way. On our website, with just a few clicks, you can choose the name and the appearance of the main characters. The books are produced locally and sustainably and sent to your home within a few days. Bring on Father's Day!
Handmade Father's Day gifts: What you'll need
To make your bookmark, you'll need a pen and a square piece of paper (13cm x 13cm). Ideally, the paper should be white on one side and brown on the other. You can of course also just use a piece of white paper and paint it yourself. For sufficient stability, we recommend that you work with slightly firmer paper or light card.
Handmade Father's Day gifts: Instructions
Watch the video and see how you can make your handmade Father's Day gift.
Personalized cards for Father's Day
Finally, we have one last tip for you: A super card for the super dad! In this beautiful personalized card you can say thank you to Dad and show him just how special he is. Our superhero card is something very special and a unique gift for Father's Day.
The card is printed on high-quality recycled paper and sent with its own envelope. Whether you want to enter the text directly or write it later by hand is up to you. Of course, the card is not only for fathers, but also ideal for girlfriends, moms, neighbors or work colleagues.