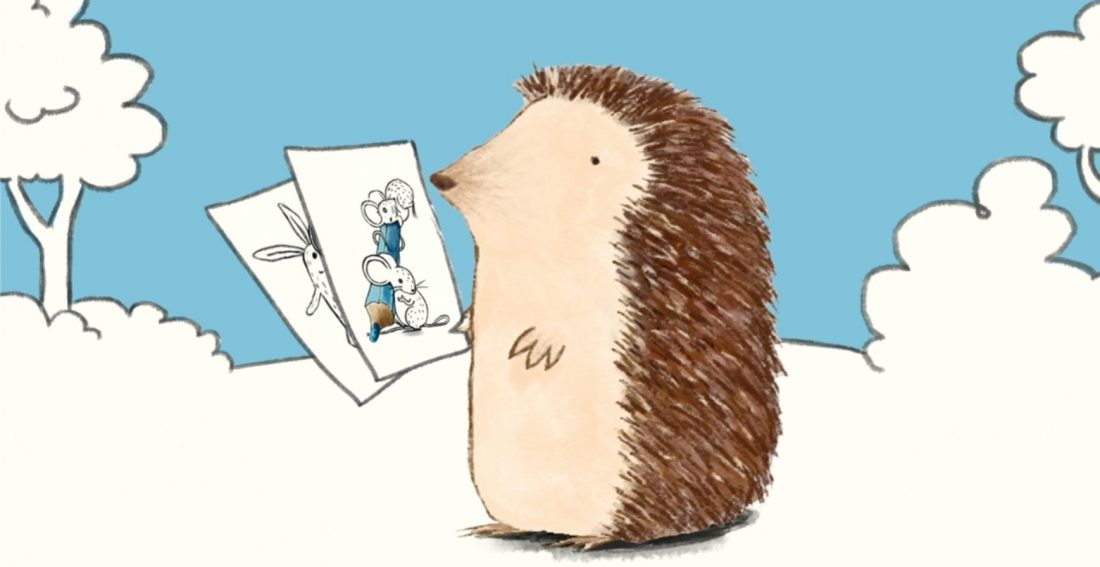 Kids Activity Sheets from Librio to print at home
2

minute read
We've put together some fun kids activity sheets based on our series of personalised children's books. They are of course free to download and print at home.
Each worksheet has a bonus drawing activity to do on the back so that you maximise paper use and child occupation!
We'll add more every week or so, so keep checking back to see if there are any more.
Sheet #1: Spot the difference
Our first sheet is based on our book for two characters, A Tale of Two. Enjoy!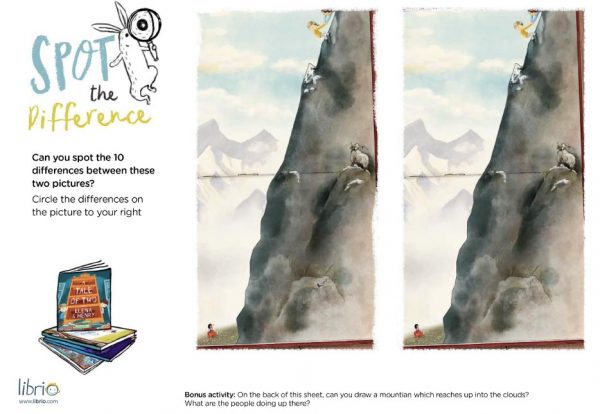 Sheet #2: Colouring in
Here are some little Librio forest animal babies for you to colour in. Say it together. "Ahhhhh".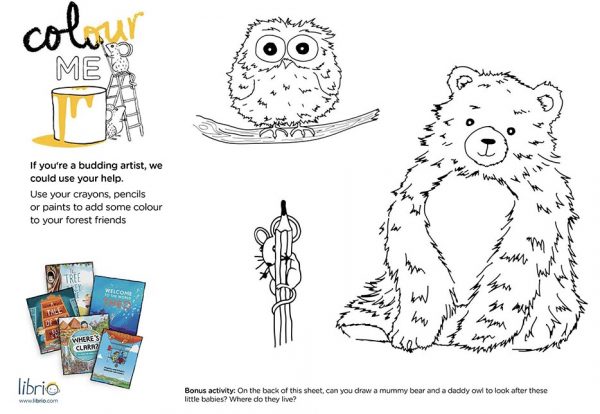 Sheet #3: The Captain's Maze
Can you help Captain Blackbeard find the way to his beloved treasure? Harrrr.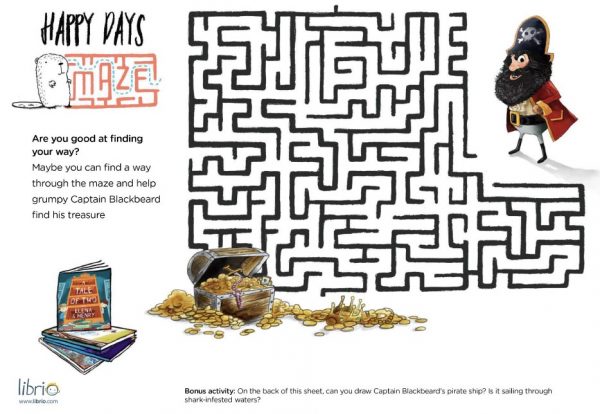 Sheet #4: Easter Bunny Special
Fold a little bunny to brighten up your decorations this weekend. Our tip, small colourful note paper makes a great assortment of bunnies.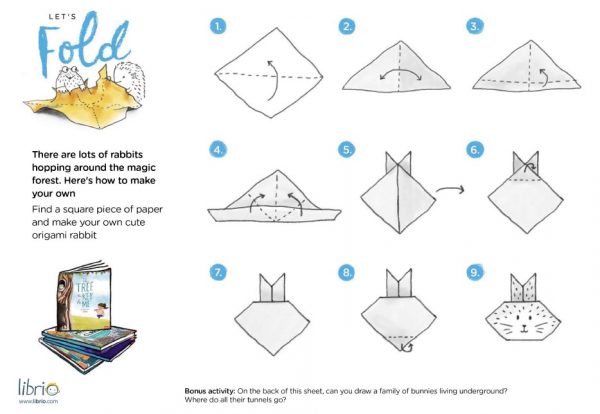 Sheet #5: Join the dots
Can you figure out who these forest animals are? Once you've joined the dots, you can colour them in too.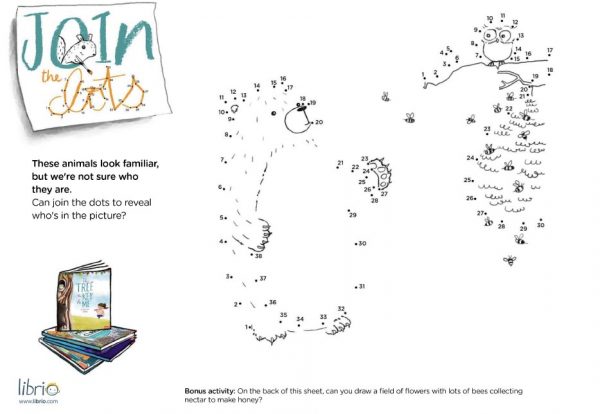 Sheet #6: Colouring in 2
The first forest animal sheet was so popular, we decided to do another one for you. Say it again: Ahhhhhhhh 2.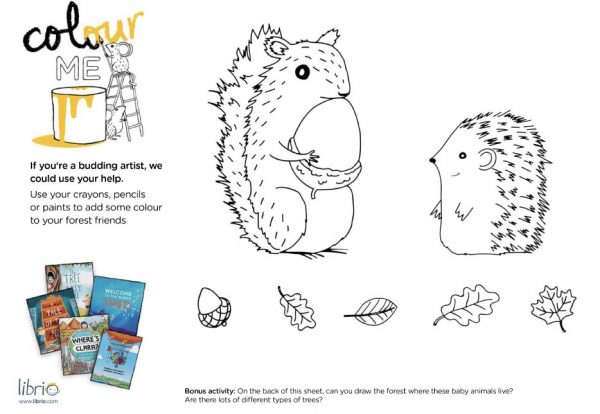 Sheet #7: Spot the difference
Dive Down Under for our spot the difference on the Great Barrier Reef. Can you find the 10 differences, mate?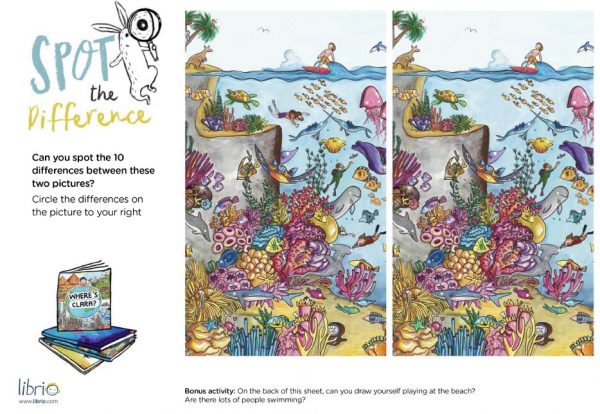 Sheet #8: Word search
Can your eagle-eyed little ones find the 14 hidden words from our book A Tale of Two? We've got things going by finding the fearsome Captain Blackbeard for you.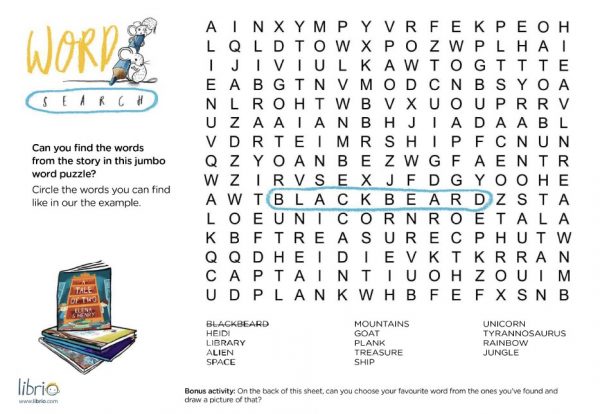 Sheet #9: Colouring in
We're going back down under to one of our most popular destinations from our Search and Find book. Have fun making it as colourful as possible!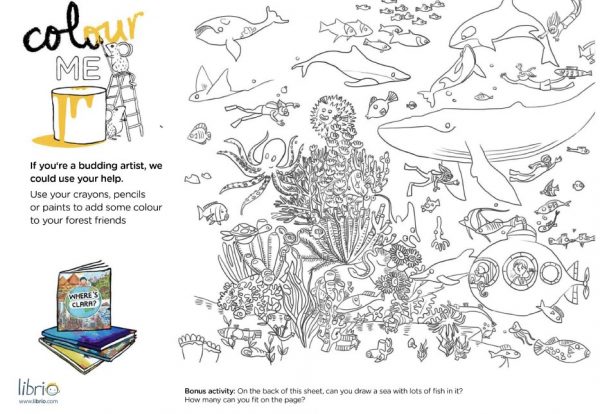 Sheet #10: Spot the difference
Summer holidays at the beach might seem like a long way away for now, but here's a 2 minute getaway for you as you look for the 10 differences in this beachy scene.