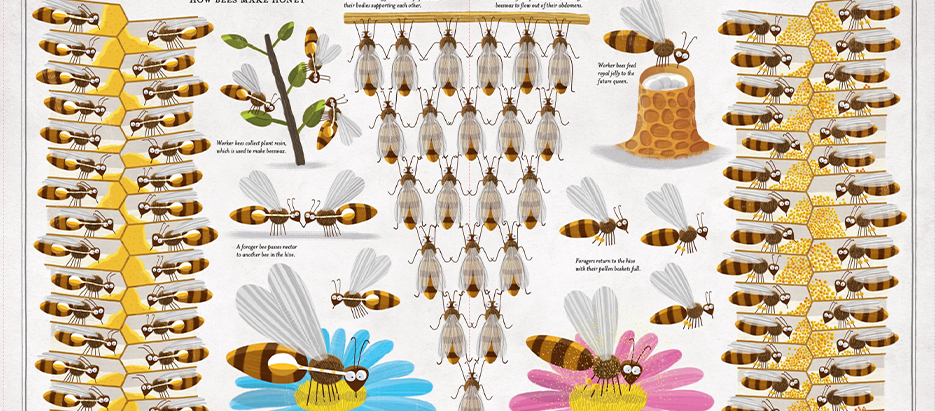 Librio Library 23 – The Book of Bees – Piotr Socha
2

minute read
Why we chose The book of Bees
If you follow us on Instagram, you might have noticed that we recently held the 'grand opening' of our very own Bee Hotel in the garden of our offices in Zurich. We're very excited about our little Air Bee & Bee and it was thanks to our new 'pets' that we were inspired to read The Book of Bees.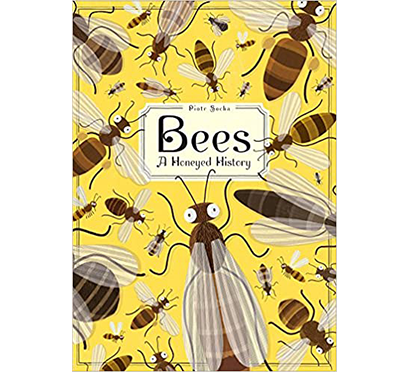 This bee-utiful book (sorry!) won the German Youth Literature Prize back in 2017 and we can see why. It is a great book, packed full with wonderful illustrations and facts about bees. Not only the sort of scientific facts one might expect, but also some slightly more surprising ones. A perfect new addition to our collection. 
Favourite Image
The illustrations from Piotr Socha are rich with detail and, thanks to the book's large format, are shown off to their best advantage.
One of our favourite images depicts Napoleon Bonaparte and his partner Joséphine at his coronation. The emperor chose the bee as the symbol for France and had them embroidered onto the coronation coats of both himself and his wife.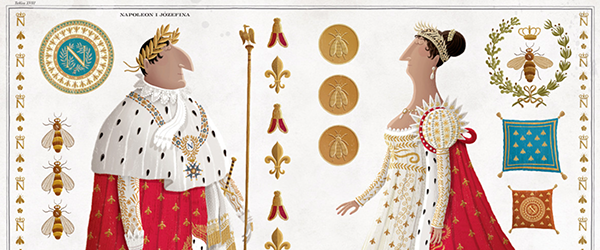 What kids like
Within the 80 pages contained in The Book of Bees, children can really immerse themselves and broaden their knowledge, at the same time as being entertained by the wonderful pictures. How exactly is honey made? What do bees most like building hives in? What exactly is a bee dance and do bees have any enemies?
Hardly any questions surrounding bees remain unanswered. Also, the fact that bees are something which kids can see and observe from right on their doorsteps make it even better and more entertaining.
Parents will like
Piotr Socha, who grew up as the son of a beekeeper, deals with very different aspects surrounding bees in his book. So it is by no means only scientific information that one can glean from it. Did you know, for example, that in the Stone Age people ate not only the honey but also the protein- and fat-containing bee larvae? If you didn't before, then by the time you've read this book, you certainly will.
If you like this book
Non-fiction books and large-format books have been in vogue for quite a while. In his latest work The book of Trees, Piotr Socha once again combines both elements into a fascinating children's book.
On a completely separate note, we're very happy to report that our bees have now settled nicely into their very own Air Bee & Bee. On our Instagram page you can always keep up-to-date with all of Librio's adventures and of course all of our new and upcoming products.