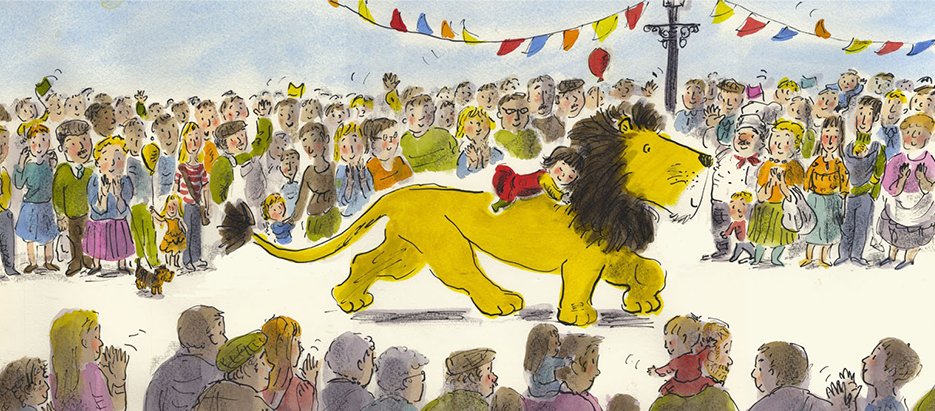 Librio Library #27 – How to Hide a Lion – Helen Stephens
2

Minute Read
Why we chose 'How to Hide a Lion'
A month or so ago, we introduced you to the book 'Dragon Post' where it was all about how a young boy tried to hide his dragon and called on people for advice. On a similar theme, but actually a very different style, we now would like to share with you, this month's  Librio Library book, 'How to Hide a Lion', by Helen Stephens.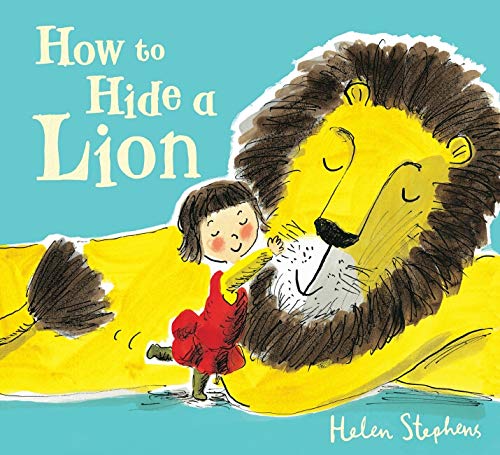 One day, a lion shows up in town to buy himself a hat, as lions do you know. All of the townspeople are terrified of him. All of them, that is, except for Iris. When the townspeople, in their terror, scare the poor lion off, he runs and hides and that's when he meets Iris. 
She – unlike the others – isn't afraid of lions, and so she decides to help him hide in her house. Not an easy task, especially when lions are so hard to hide! 
Favourite Image
There are many images in this book which make it special. The facial expressions of the lion throughout are brilliant! One where the mother is sitting in the lounge, reading the newspaper and commenting on how they've not yet found the lion. All whilst Iris and said lion are hiding behind the sofa on which she's sitting. Classic!

This one where the lion's having a nap on a decidedly small branch, is particularly lovely.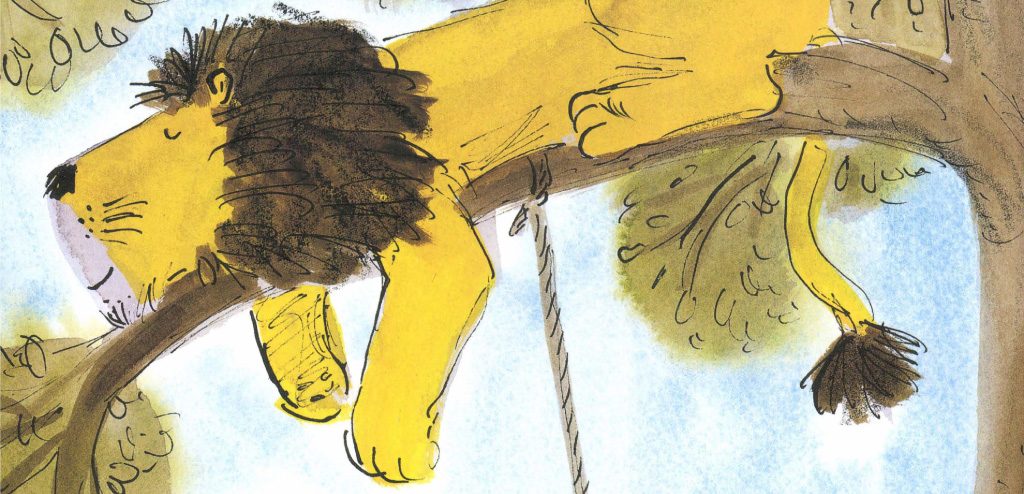 Kids will like
A lion as a secret pet? You can't get much cooler than that! 
Parents will like
'How to Hide a Lion' is a wonderful story with a strong underlying message of how we shouldn't judge a book by its cover. Or a lion without a hat!
If you like 'How to Hide a Lion'
Helen Stephens has written and illustrated countless picture books. If you want more Iris and her lion's adventures, check out 'How to Hide a Lion from Grandma'. 
On the 20th September, Helen Stephens' new book 'Saving Mr Hoot' is set for release and we can't wait to read it!
On her website, helenstephens.com there are also lots more fun things to check out. For example, this video: 
More recommendations from our collection
It's not just lions who like to hide. In our book, 'A Tale of Two', you can have your very own little ones play an exciting game of Hide and Seek. In a library, the two children go on a fascinating adventure of discovery through the magical world of books. Along the way, they meet pirates, Heidi, dinosaurs and Mowgli. A wonderful gift for best friends, siblings or Cousins.