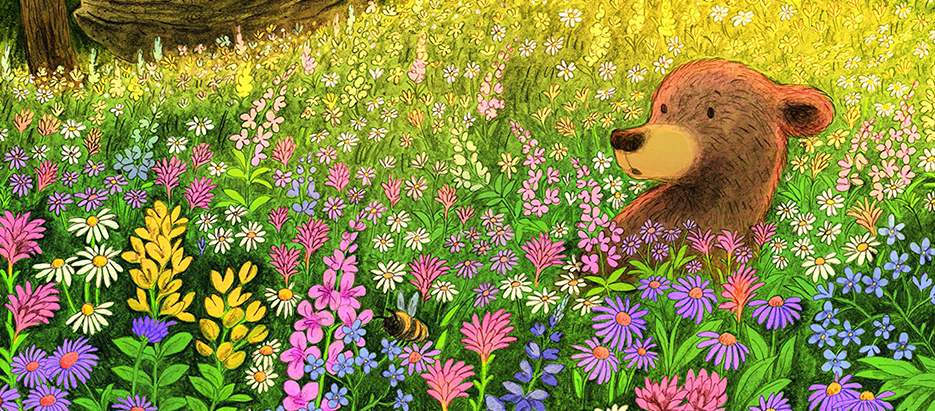 Librio Library #33 – 'Little Bear's Spring' – Elli Woollard & Briony May Smith
2

Minute Read
Why we chose 'Little Bear's Spring'
'Little Bear's Spring' only recently came to our team's attention but what a lovely discovery it was. It's made us even more eager for the long winter nights to be over and for spring to arrive! As you probably know, Librio has a soft spot for forest animals and this book really struck a chord with us, so we wanted to share it with you all as well.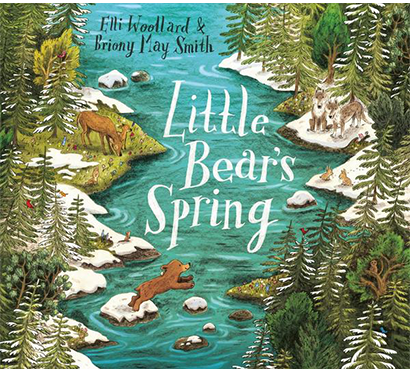 The land is still covered in snow, but there's a sense of spring in the air. Little Bear pokes his nose out of his cave and finds a special stone. This stone becomes his talisman on his adventure through the woods. He wanders through beautiful, snowy landscapes and meets all kinds of fellow woodland creatures on his way.
Spring finally makes its appearance, but along with it comes an exciting surprise! 
Favourite image
The various depictions of sunlight, illustrated by Briony May Smith are a beautiful element of the book. Our particular favourite image however is one where she shows the moonlit night when Little Bear stumbles upon a pack of growly wolves.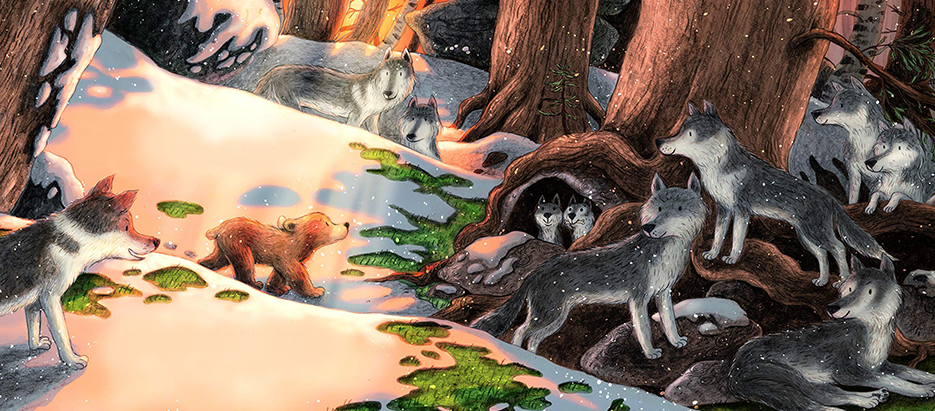 Kids will like
Hares, birds, wolves and a baby bear all come together in this story about the arrival of spring. The combination of beautiful imagery and the animals together are a great hit with little ones. 
Parents will like
'Little Bear's Spring' makes us excited about the prospect of winter finally being over and spring heading our way. It's a beautiful, strangely peaceful picture book that really makes you look forward to the warmer seasons ahead. 
If you like 'Little Bear's Spring'
'Little Goose's Autumn' is another book by Elli Wollard and Briony May Smith. This story is about courage and about finding your place in the world.
There's also Briony May Smith's book 'Margaret's Unicorn'. This beautiful book is about a little girl who moves to the seaside and discovers and takes care of a lost baby unicorn. A perfect book for any unicorn lover.
More recommendations from our collection
Yet another beautiful book involving woodland animals is 'The Tree, the key and Me'.  Our book is a magical adventure about a child who finds a key while digging for treasure. The key opens the door to a fabulous forest whose animal inhabitants need help. Can our hero save the forest before all the color disappears?