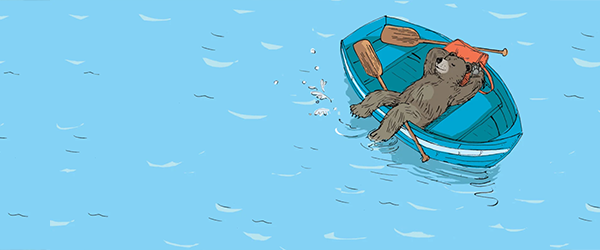 Librio Library #39 – Little Bear's Little Boat – Eve Bunting and Nancy Carpenter
2

Minute Read
Why we chose 'Little Bear's Little Boat'
Sometimes it doesn't take much to make a children's story great … Sometimes, all it takes is a cute little bear and a little boat.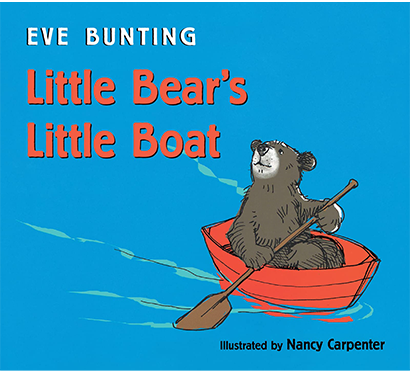 A little boat is something very special. Especially, if you're a little bear and it's your very own little boat. As a little bear you can do many wonderful things in a little boat: paddling, fishing, dreaming…
But what happens when the little bear becomes a big bear and the little boat is suddenly too small? In this simple, but lovely story, Eve Bunting along with Nancy Carpenter's gorgeous illustrations has created a wonderful little book, with a big heart. The perfect story for children from the age of two.
Favorite Image
It's not easy for a little bear to accept getting bigger and outgrowing his beloved little boat. What will become of it, if it can't enjoy floating on a blue, blue lake anymore? In this adorable image we see Little Bear seeking comfort from his Momma Bear.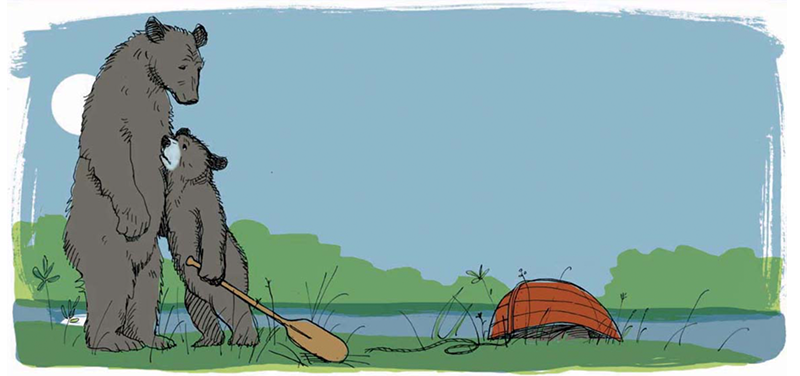 Kids will like
What will kids particularly enjoy about this book? That even though little bears might outgrow little things as they get older, they can still have just as special bigger things when they grow older.
Adults will like
The picture book 'Little Bear's Little Boat' is one of those books that you want to read a second, third or even fourth time. It is a simple book but with a certain captivating charm that at the same time speaks of so much: about growing up, trusting, letting go and sharing.
If you liked 'Little Bear's Little Boat'
The story 'Little Bear's Little Boat' ends with a new little bear taking over the boat and the – now big bear- building a new, bigger boat for himself. There is a sequel to this also from Nancy Carpenter and Eve Bunting: 'Big Bear's Big Boat'.
More recommendations from our collection
If you haven't had your fill of cute bears from reading this book, you can check out some more of our previous book recommendations.  In the Librio Library, you'll find several great books in which bears appear: 
You might also want to check out our very own personalized story featuring a bear: 'The Tree, the Key & Me'. Here you send a child of your choice on an exciting adventure with Mr Bear and the other forest animals. As with any Librio book, you can personalize the name and appearance of the main character and have your own personal dedication printed in the book.