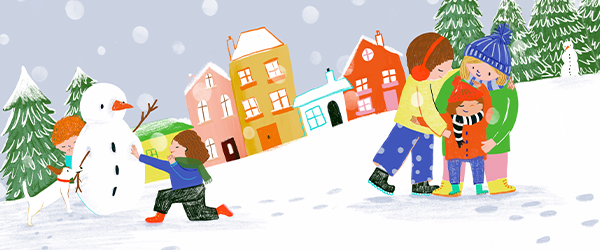 Librio Library #43 – The A-Z of Minding Me – Kerry Ocallaghan and Tracey Flynn & Niamh Gogan
2

Minute Read
Why we chose "The A-Z of Minding Me"
Do remember that last year we posted on our Blog about how Patricia, AKA Mrs. Owl is studying for her Master degree – based on personalized children's books –  alongside her work at Librio?
Patricia's not the only member of our team showcasing her talents  outside of Librio. In this blog article we're going to tell you all about Kerry's recent project: Her very own picture book "The A-Z of Minding Me", which is now available in Gill Books in Ireland.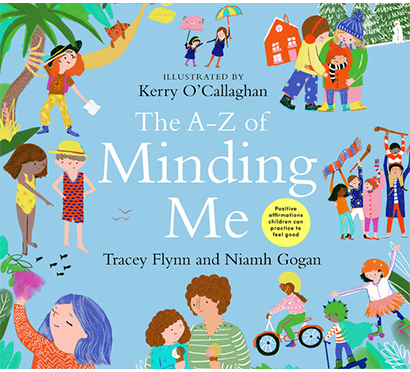 Breathe, invent, feel, respect, dream and embrace… "The A-Z of Minding Me" shows different people in their everyday lives and illustrates the whole sense of feeling and experiencing. A poetic picture book all about mindfulness, emotions and the big – and small – miracles of life.
Favorite image
There are so many great images! It was seriously tough to pick a favorite. We went for this one though which exudes lightness and makes us dream of warmer temperatures.
Kids will like
It's exciting to immerse yourself in the world of images: discovering the different people, their personal stories and their relationships with one another – this book's a real treasure for children.
Adults will like
"The A-Z of Minding Me" has a wonderful charm to it which makes it a hit with both kids and adults alike. The illustrations are magical and exude a wonderful sense of warmth. And no, we're not just saying that because we're biased! Kerry's talent has always had our hearts, but now it's wonderful to see her showcasing it elsewhere as well so that more people get to enjoy it as much as we do!
If you like "The A-Z of Minding Me"
"The A-Z of Minding Me" is Kerry's first work. She lives in Ireland and studied Children's book illustration at the Cambridge School of Art. If you've ever visited Librio and ordered a Librio greeting card, then you'll already have discovered Kerry's works of art.
The wonderful illustrations on the card envelopes are also by her. You can also enjoy her works on Instagram and her Website.
More book recommendations from our collection
Our own book, "Lost for Words" is a moving story about life. The story centers around the incredible bond between father and child. The book lovingly describes all they go through as they grow, learn and enjoy things together: the perfect gift for Super Dads!
"The A-Z of Minding Me" is available in Gill Books.


Do you know someone who's passionate about picture books? We'd be thrilled if you'd share this blog article with them.