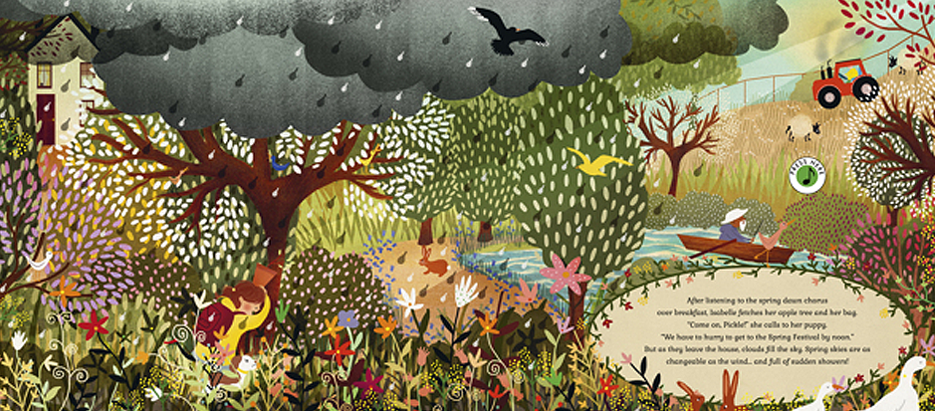 Librio Library #45 The Story Orchestra: Four Seasons in one Day – Jessica Courtney-Tickle
2

Minute Read
Why we chose "The Story Orchestra: Four Seasons in one Day"
"The Story Orchestra: Four Seasons in one Day" is an extra special book and perfect for anyone who loves music. Immerse yourself in the strains of Vivaldi's Four Seasons as you follow the main characters on their exciting day and get to listen to Vivaldi's music as you go.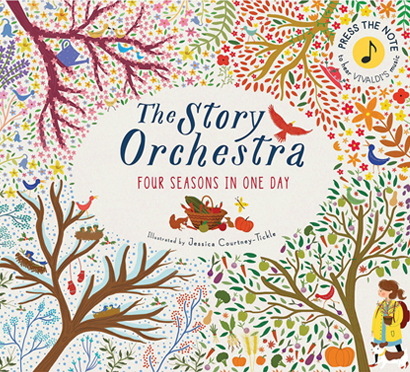 A busy day lies ahead for Isabella and her puppy, Pickle. They celebrate the start of Spring, feel the heat of summer, get caught in a thunderstorm, help with the harvest and get to build a snowman in the freezing cold of winter. The book has built in sound modules which, when pressed, play excerpts from Vivaldi's Four Seasons as you follow the narrative alongside Isabelle and Pickles as they experience the changing seasons all in the space of a day. 
This book brings children closer to the composer and his incredible works and lets them immerse themselves in the magical world of classical music.
Favorite image
If we're completely honest, pretty much every image in this book is our favorite! But, since we have to choose one, we finally decided on autumn with the cute little family of bunnies to the left side of the image. 
Kids will like
Every page in this book is brimming with detail and children can get lost in the pages for ages as they discover all the beautiful details Jessica has put into each page. The most exciting part though of course are the musical buttons!
Adults will like
Beautiful illustrations, an appealing story and buttons to press (yes, we know… let's face it, we're all still children at heart!) also, the added element of bringing classical music closer to children, what more could you want?!
If you like "The story orchestra: Four Seasons in one Day"
Jessica Courtney Tickle has even more musical books to choose from in the Story Orchestra collection. There's "The Magic Flute",  "Carnival of the Animals", "Swan Lake", "Cinderella", "The Nutcracker" and "In the Hall of the Mountain King" to mention just a few! The Cambridge-based artist has also illustrated other books, including "Animal Journey" by Patricia Hegarty – a beautifully illustrated book all about animals and their environments. 
More recommendations from our collection
Every month we recommend another book to you from our Librio Library collection. Have a look around our blog and check out all our recommendations to date. You'll find all of our recommendations so far here.
For those looking for even more immersion into the magical world of music, we recommend our very own book, "My Fantabulous Orchestra". This personalized story book dives into the world of fantasy and the magic of music. Perfect for kids of 3 years and up.