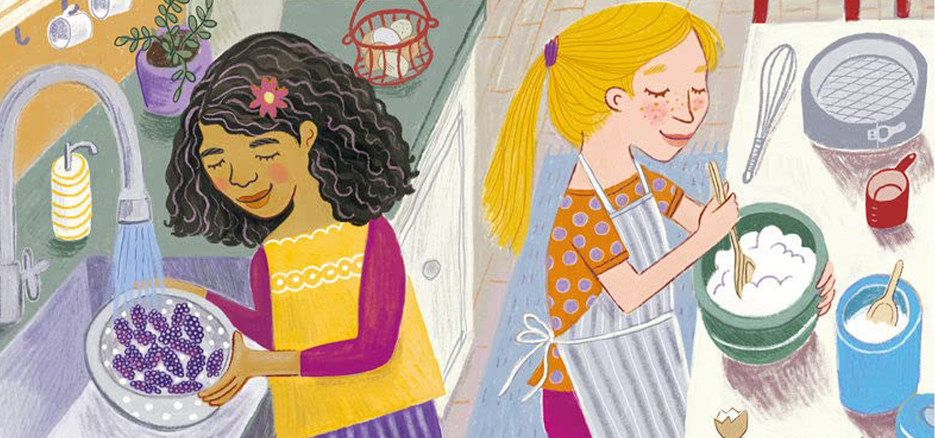 Librio Library #46 – Pie for Breakfast – Cynthia Cliff
2

Minute Read
Why we chose "Pie for Breakfast"
Our newest book recommendation is perfect for those of you who like something a little sweeter. Jam filled cakes, blackberry crumble cakes, delicious oatmeal cookies – the children's picture book, "Pie for Breakfast" offers an exciting selection of recipes for all the sweet tooths out there!

This picture book is recommended for children aged 5 and up but it's also just as great a book for adults who enjoy baking.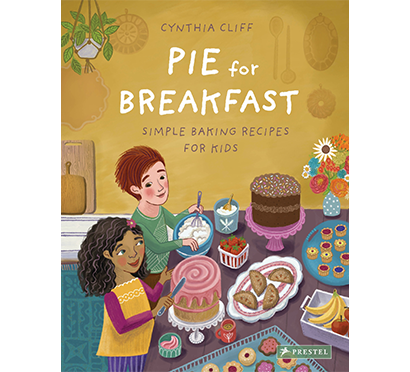 Hazel has an idea: At the next school fair she decides she wants to try and raise money for the school library with a cake sale, the more cakes the better! Her friends help her out as best they can, creating a huge cake buffet with many delicious things to eat.
Favorite image
Instead of a favorite image, this time around, we opted for our favorite recipe!

Whilst it may sound a little bit odd, chocolate cookies with zucchini are actually a really delicious – and a unique twist – on a classic chocolate cookie recipe!
Kids will like
This book is the perfect incentive for both adults and kids to grab their aprons and get baking together! Even if they may get a bit distracted during the baking itself, it's highly likely that there might be a sneaky bit of licking the spoon or pinching pieces of cookie dough afoot, guaranteed to make the occasion memorable for all involved.
Adults will like
"Pie for Breakfast" is a lovely combination of a children's story and a cookbook. Anybody looking for inspiration for some new, sweet recipes will be sure to find something enjoyable here.
If you like "Pie for Breakfast"
"Pie for Breakfast" is the second volume of Prestel's recipe picture book series. Not long ago we introduced you to the first volume, "Lunch at 10 Pomegranate Street" by Felicita Sala.
More recommendations from our collection
If you're looking for some new children's books, then Librio's the right place for you! In our collection, you'll find beautiful, personalized picture books for children up to age 8. How about, for example, a personalized Search-and-Find book where your little one can search for themselves?!
Sign up to our fun monthly newsletter from our forest animals to discover more crafting ideas, book recommendations and exciting inside information about the world of Librio. As a thank  you for your subscription, you'll receive a 10% discount towards your first order.