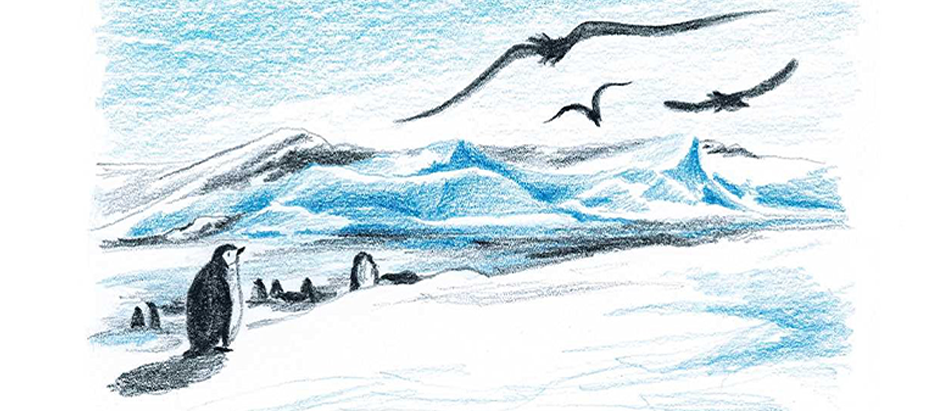 Librio Library #47 – I can fly – Fifi Kuo
2

Minute Read
Why we chose "I can fly"
If you're subscribed to our monthly Newsletter, or have already ordered a personalized book from Librio, then you probably know about the Librio forest animals. Mrs. Owl, Mr. Bear and co. who first appeared in our book, "The Tree, The Key & Me" are also part of our wonderful customer service. But, did you know that there's also a Librio penguin? He has a very special place alongside the main character in our personalised Search-and-Find books. Just as the main character is hiding throughout the book, our little penguin has also hidden himself somewhere on every page – you can find out more here. 
Following on from this theme comes our latest book recommendation about a very special little penguin.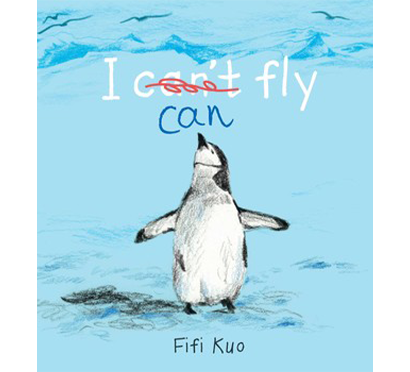 The little penguin in Fifi Kuo's picture book has big dreams: he wants to fly!
"Penguins can't fly," says his Dad.
"Penguins can't fly," says the seagull. 
Little penguin doesn't let this stop him trying though and, full of enthusiasm and optimism he tries to make his dream come true.
"I can fly" is a great book for kids of 4 years and up.
Favorite image
We loved Fifi Kuo's simple, yet beautiful chalk drawings showing little penguin's many attempts at flying and his going splat with tiredness at the end. The artist was awarded the Macmillan Prize for young talents in the field of picture book illustration in 2017. 
Kids will like
A cute little squidge of a protagonist like little penguin will definitely be a hit with children. The illustrations and the lovely story combined make it an instant hit.
Adults will like
Fifi Kuo's book is a beautiful story, full of hope, confidence and perseverance rounded off with an adorable little penguin. What's not to like?
If you like "I can fly"
If you're interested in more of Fifi Kuo's stories, her books "Everyone can draw", "The Perfect Sofa" or "The Magic Hug" might be for you.
More book recommendations from our collection
Take a look at our two personalized Search-and-Find books. In our bestselling Search-and-Find World and Search-and-Find Europe books, a child of your choice gets to go on an exciting journey to many of the wonderful places on this earth. In each country, the child can find themselves, the penguin and various other animals and objects typical to the place they're in. The books are available in many languages including Turkish, Spanish and German.
Subscribe to our fun monthly newsletter and look forward to new book recommendations, competitions and exciting insights into the world of Librio. As a thank you for your subscription, you'll receive a 10% discount on your first order.