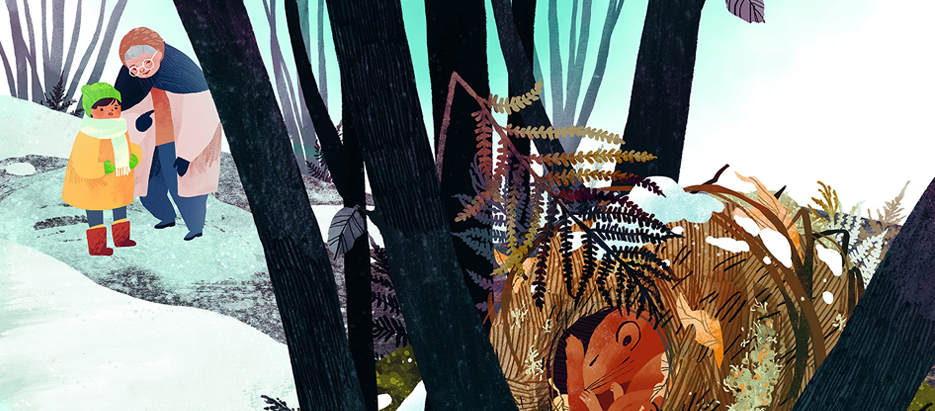 Librio Library #52 Winter Sleep – Alex Morss, Sean Taylor und Cinyee Chiu
2

Minute Read
Why we chose "Winter Sleep"
As the cold winter months close in and the temperatures creep ever lower, sometimes the idea of being able to hibernate like animals seems increasingly appealing. But, as this sadly isn't possible for us humans, we'll make do with a nice, cozy story about hibernation instead. 
Allow us to introduce "Winter Sleep" by Alex Morss, Sean Taylor and Cinyee Chiu.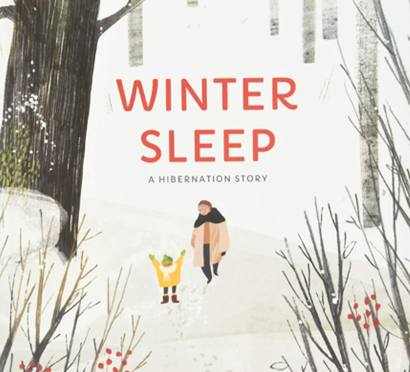 Grandma Sylvie and her grandson are walking through a winter wonderland, it's freezing cold and there seems to be no sign of life anywhere… Where did all the animals go?
In the book, Grandma Sylvie explains to her grandson all about hibernation and where the animals go when the winter months fall. "Winter Sleep" is a beautiful story about winter and animals and is perfect for kids of 5 years and up. 
Favorite image
The doting Grandmother and her grandson, the beautiful winter landscapes and the cozily sleeping animals – all the images in this book are beautiful!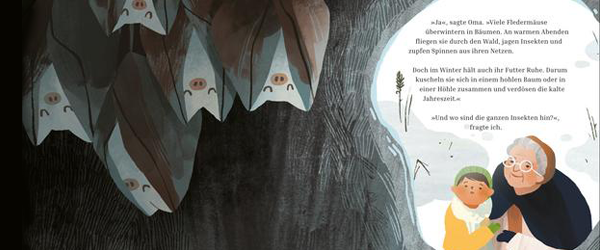 Kids will like
This book is a real treasure trove for kids. 
"Winter Sleep" is full of fascinating facts about winter, and so beautifully illustrated that even without reading the text the little ones will be able to learn more about winter and how hibernation works. As well as learning about how insects, bears or fish spend their winter sleeping, at the end of the book there are more interesting facts to read in a short overview about hibernation.
Adults will like
It's not just the animals who are the main focus of this story. The Grandmother and her grandson share a lovely bond throughout the book and it makes this book even more appealing to both children and adults alike.
If you like "Winter Sleep"
If you're looking for a book which focuses more on the warmer seasons, how about "Wild Summer" or "Busy Spring" by Sean Taylor, Alex Morss and Cinyee Chiu. 
More recommendations from our collection
In our Librio Library, you'll find two stories which are perfect for the winter months. There's "Bunny Slopes", an interactive, hands on book which is great fun to read (both as an adult and as a kid!). Alternatively, there's also "The Snowman" – a timeless favorite story about the magic of the first fall of snow. 
Just as the Grandmother and her Grandson in "Winter Sleep" have a strong bond, the main characters in this wonderful picture book do also. It's a story about the beautiful bond between father and child and lovingly describes how they grow, learn and have fun together. Thanks to the personalization, this book becomes a unique gift that will be cherished for a very long time.