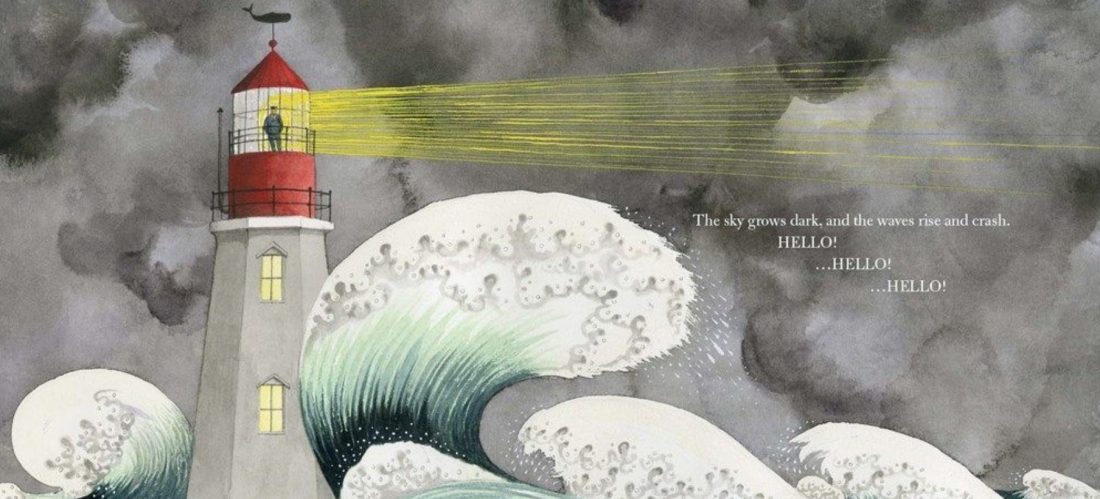 Librio Library #19 – Hello Lighthouse – Sophie Blackall
2

minute read
Why we chose Hello Lighthouse
The unromantic truth is that we chose Hello Lighthouse because the Internet decided it should be so.

Everywhere we went online, we saw retargeting ads for it and it looked so beautiful and intriguing that we couldn't resist. We're so glad we gave in to its charms.
At first, when I took it out of the packaging, I was a bit concerned that it was one of those award-winning books (it won the prestigious Caldecott Medal in 2019) which delights judges and adults with its fancy illustrations and design but doesn't appeal to little eyes. However, as soon as our little one unwrapped it on Christmas Eve, he was immediately entranced and we could see that it had the perfect blend of simple wonder for little eyes and rich beauty for grown-up enjoyment.
Favourite image
The book alternates between showing the lighthouse from the outside in varying weather and showing what's going on inside. The outside images are definitely our favourites, showing the lighthouse as the year progresses. This windy one is particularly evocative, making you feel like you're being buffeted around on a windy day at the beach.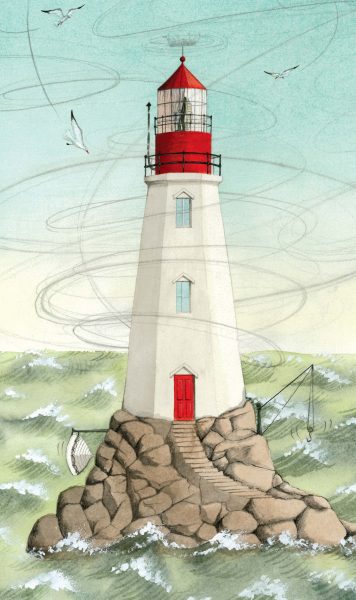 Kids will like
Firstly, there's a pod of whales in the book. A whale is always a Very Good Start.
What really appeals to them is that it's educational, but not overly so. There's a simple story to follow with just the right number of words. It would have been easy to mix in facts about lighthouses with the story, making the text overwhelming for young readers. However, the education is done via the images while the words tell the story. What's more, the images show them something they've rarely, if ever, been shown before in beautiful, engaging detail. Our little ones were enthralled.
Parents will like
The illustrations and design are wonderfully executed. You can tell it's a real labour of love and, just as the little ones haven't been shown this before, it's new territory for parents too.
There's also an element of escapism. A lighthouse at the edge of the world, away from the all the madness, feels like a dream destination in current times.
If you like this book
This isn't Sophie Blackall's only Caldecott Medal winning book. She previously won in 2016 for Finding Winnie. Though, we feel that this book - Voyage in the Clouds - which has a similar kind of oldy-worldy feel to Hello Lighthouse.