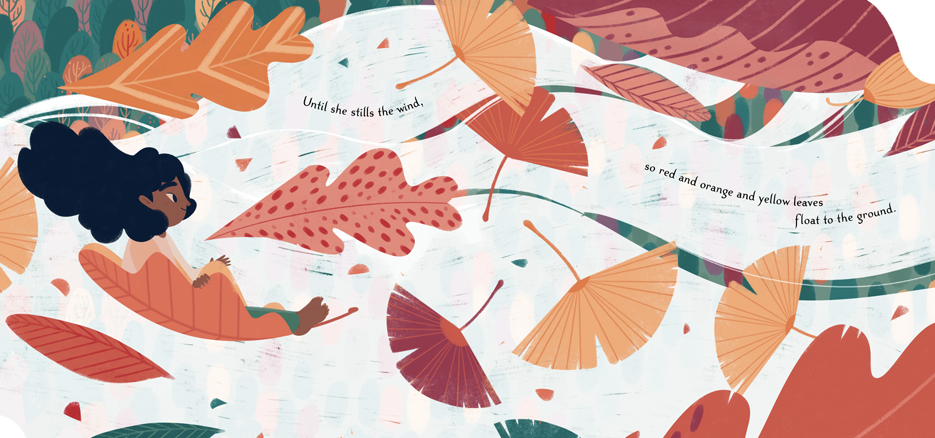 Librio Library #12 – My Friend Earth – Patricia MacLachlan & Francesca Sanna
2

minute read
Why we chose it:
Francesca Sanna is probably best known for her debut book The Journey, which was one of the very first books to enter Librio Library when it open its doors three years ago. As an inaugural member of the Library, It shouldn't have taken so long for her to appear in the Librio Library Blog series, so we're happy to be righting that wrong today.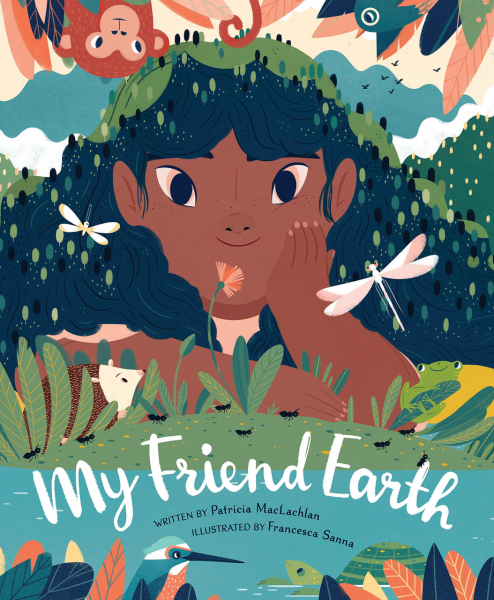 In her new book, My Friend Earth, she's teamed up with award winning author, Patricia MacLachlan, to bring us a beautiful book encouraging us to take care of our friend Earth.
The understated text leaves plenty of room for sumptuous imagery, revealing huge panoramic vistas and beautiful close-ups of insects and birds.
The pages features clever cut outs and flaps to make the whole experience tactile as well as visual. As you leaf through the book, your eyes scan the lush illustrations and your fingers drift over the pages looking for nooks and crannies, giving the whole book a pleasing extra dimension.
A wonderful book for children and adults alike to marvel at and consider.
Favourite image:

Even though it's one of the simpler images in the book, this is the one that we keep coming back to for its beauty and evocative nature.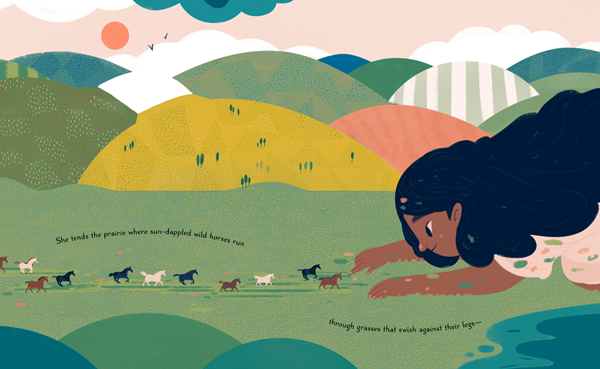 Kids will love:
The kids' highlight was seeing how My Friend Earth changes size from page to page. Sometimes she's as vast as the ocean, others, she's as small as a leaf. It's a lovely way of letting the little ones see the different forces of nature at play in the world around them.
Adults will love:
It's one of those books which is nominally for children, but which is beautiful and poetic enough to engage adults just as effectively.
If you like this book:

For Francesca Sanna fans, there's plenty to choose from, but The Journey, is her most famous work, supremely moving and beautifully illustrated. Patricia MacLachlan is author of numerous books, her most acclaimed being Sarah, Plain and Tall. And, though we never like to use Librio Library as a plug for our own work, our book for newborns, Welcome to the World, does not feel a million miles from this one with its short prose, lush illustrations and thoughtful message.
Fun Fact:
When we were planning our two character book, we were stuck on which book the children should explore last. It was after reading The Journey that we visited Francesca Sanna's website and saw her Jungle Book cover and the lightbulb went off in our heads that the final book should be the Jungle Book. And so it is.