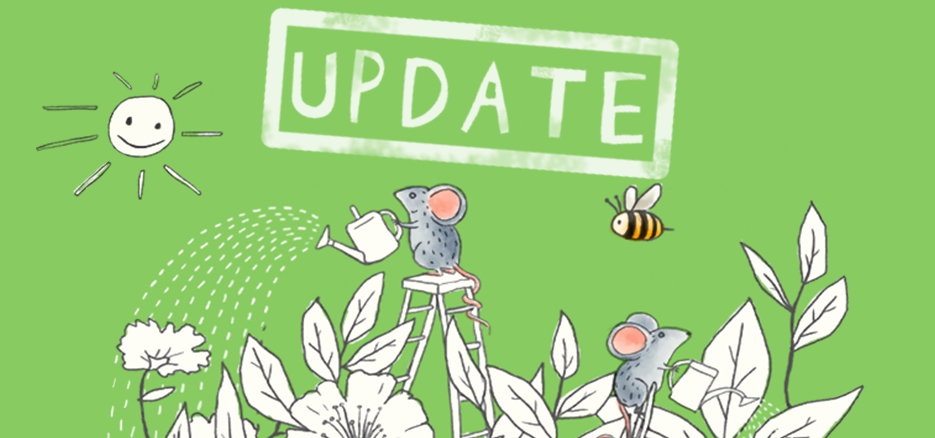 Librio's commitment to children and the environment
3

minute read
Doing business the best way we can
It's nearly five years since the Librio's founders agreed unanimously that if we were going to build a business together, we wanted to build one which creates a better future for the planet our children will grow up to inherit.
How could we with a good conscience make stuff for kids if we did it any other way?
While that commitment, which we call More Than A Book, has remained the same – and only grown stronger since we've seen the impact we've had – the way we pursue it has evolved over time as we've sought to find the best balance.
In February 2022, it evolved again and hopefully, this time, we've got the formula just right.
More Than a Book Timeline
Here's a look at how More Than A Book has evolved and why those changes came about.
May 2017
Social: We find charities supporting literacy in our key markets and donate $1 / £1 / 1 EUR / 1 CHF for each book sold
Environmental: We donate $0.10 for every book sold to Trees for the Future.
November 2018
Social: We join forces with Room to Read to donate $1 for every book we sell. This equates to donating one book for every book we sell.
Environmental: We donate $0.10 for every book sold to Trees for the Future
In this period, we donate over 300,000 books to Room to Read and plant over 300,000 trees with Trees for the Future.
Why the change from before? We loved our original concept, because it highlighted the importance of encouraging children from all walks of life and all parts of the world to read. However, it was unwieldy and confusing to convey to our customers.
February 2022
Social and environmental: We take a leaf out of legendary brand Patagonia's book and donate 1% of all our revenue (not profits) to Room to Read and Trees for the Future.

As Patagonia put it on their 1 percent for the planet website, "The gold standard for corporate philanthropy, businesses donate 1% of total sales across the company's operations."
Why the change from before?
Although donating $1.10 per book doesn't sound much when you're selling your product for $40, it actually amounts to more than 2.5% of our revenue – so 2.5 times Patagonia's "Gold Standard" of corporate philanthropy. 
When we looked at other companies making an impact, we saw that even much larger companies than ours donate 1% of their revenue at the most. While we're always keen to do more than "The others", we feel that as a young company making our way in the tough world of e-commerce, we will be better-served donating less at this stage so that we can grow and donate more in the future once we're a megabrand.
At a time where children's education around the world is still heavily impacted by Covid and the environment needs as much support as we can give it, it's a difficult decision to donate less in the short term. However, we hope and expect that this will allow Librio to continue to grow and to flourish and our overall long-term impact will be much more enduring as a result.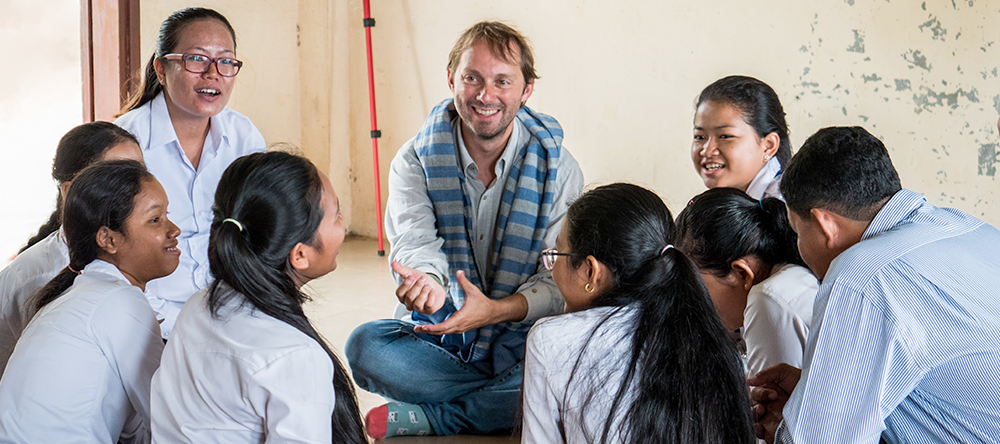 It's all thanks to you
As always, a huge thank you goes out to you our wonderful customers for supporting us on our journey and allowing us to build a business that not only brings joy to your little ones but also strives to make the world they'll inherit a better place.
Thanks to all your support, we can help Room to Read build libraries in developing countries and plant trees with Trees for the Future. This means a great deal to us. In 2019, we visited Room to Read in Cambodia and were able to see with our own eyes how the donations had positively impacted the children's daily lives. Find out more in this blog article here.
Librio will continue to do everything in its power to take responsibility for the planet on which we live and for the society of which we are a part. Thank you for supporting us!