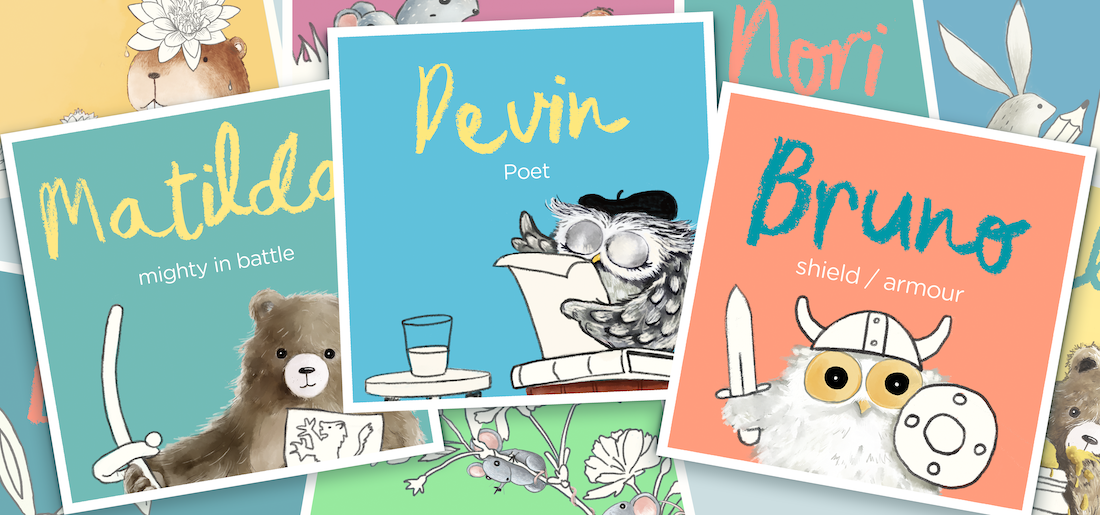 Librio's uniquest baby names of 2021
3

Minute Read
The search for a name
The search for a unique name for newborns is currently in vogue. Parents-to-be like to be inspired by different languages, cultures or even words, places and nature. Long forgotten slightly more old-fashioned names are also making a comeback.
We've created over 15,000 "Welcome to the World" books for newborns this year with around 3,500 different names. In this article, we'll look at a handful of those names and present our favourites as chosen by our team at the end.
A feast of diversity
In our list you can find baby names from all over the world, from a huge variety of cultures and countries. It is a veritable feast of diversity and originality. The name Xanthe for example comes from Greek, meaning "Golden" or "Fair". The boy's name Rafferty comes from Ireland, from the old Irish word 'rath', meaning "One who will prosper". Then, from Germany there's Adalynn, which comes from the German word 'Adal', meaning "noble". 
Classics with meaning
For some time now, names like Anthony, Audrey and Oscar have been in vogue again. In our list you can also see some charming traditional names. For example, the female first name Matilda, which means "the powerful fighter/heroine", or the male first name Bruno, are once again very popular. The name Freddy or Frederick (An English version of the German name Friedrich) is also back in demand today. Frederick means "the peaceful ruler" and there is a spelling or pronunciation variation of the name in practically every European language. These classics are usually characterised by their historical meanings, which gives them a nostalgic touch.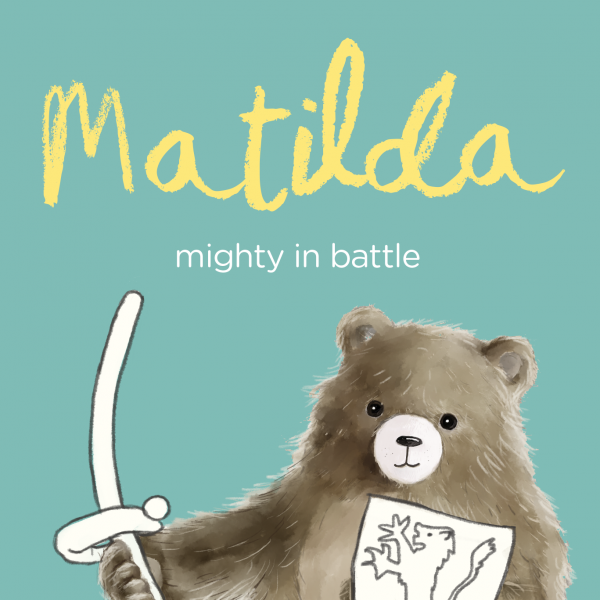 Names inspired by animals
One particular baby name that seems to be very popular among celebrities and which delights our very own Mr Bear too is, of course, the name, Bear. The children of Alicia Silverstone, Jamie Oliver and Kate Winslet all share a strong and unusual name. Their names are Bear Blue, Buddy Bear Maurice and Bear Blaze.
In our list you can also find some animal inspired baby names. One example being, the Swahili name Nala, which means "the lioness", but we also have some actual Lions and even a Tiger in our list. The name probably has an Old High German origin, and is the abbreviation of Leonhard and Leopold. However, translated from English, Lion is also called Leo.
Double-barrel names
Double-barrel names are a particularly effective way of creating a unique name. They are particularly suitable if parents cannot agree on choosing between two different ones! With names like Olivia-Jane, Lucas-Jensen or Danny-Ray, two favourites are combined to form a harmonious unity. In this way, a new unique product can be created from two common names.
Choosing our favourite unusual name
The variety of names in our books is quite overwhelming. Alongside the old classics, you can find names from all over the world in some of the most exotic languages. After a survey amongst the Forest Animals we present to you our favourites from all the names you've named your little ones in 2021:
Our favourite unique names for girls

Xanthe
Cassia
Adalynn
Our favourite unique names for boys

Rafferty
Gryff
Kiko
Every child is unique
Parents think long and hard about the names they will give their children to carry with them throughout their lives. In the end, however, it's not just the name that makes our little darlings special. Rather, it is their personality, shaped by experiences and the environment that make them unique, wonderful beings.
We share a beautifully illustrated unique name every two weeks on our Instagram feed, you can follow us here.