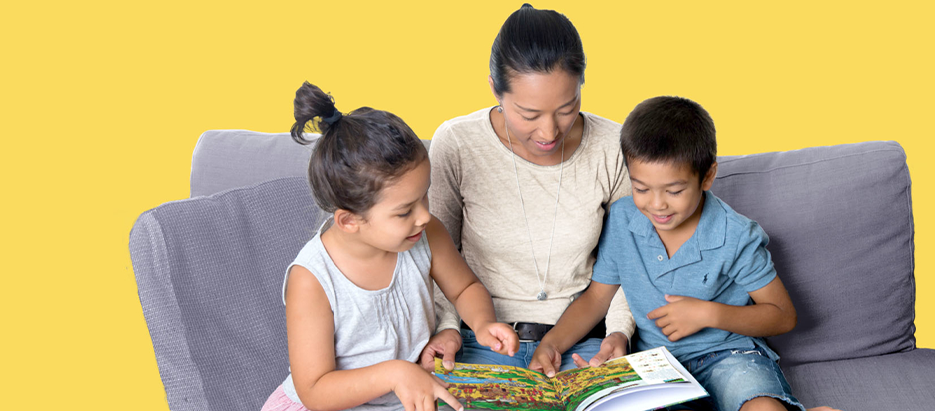 Personalised Gifts for Children
3

minute read
It's always nice to receive a gift from someone and there are plenty of occasions one can give them. Between birthdays, Christmas, Easter and christenings there's always a good excuse to find that special something. It's just nice to let someone know you're thinking of them!

Whether you're looking for something for your own children, or for friends or family, we have the perfect gift idea for you. Personalised gifts.
There are so many different personalisable gifts out there nowadays. From initialed towels, to toiletry bags with your name on it or engraved jewellery. But there is one particular gift which keeps on giving and which is a great hit with little ones and that is a personalised book.
Personalised children's books – a keepsake for years to come
If you ask an adult what their favourite story was as a child, one which will invariably come up is one where the main character had the same name as them. It's no surprise really, because to see a book with your own name on the cover is pretty cool! Especially when a child has only just started to learn to read and they see their name on the page and get to imagine themselves as part of the adventure inside.
The magic of these products is that, not only does the character have the same name as the little one but it also looks like them! This element makes it even more exciting and they'll want to keep on reading it and 'living it' again and again.
Personalised Librio books for all ages and for all occasions
Personalised gifts from Librio are a great gift for any occasion and are ideal for children up to 8 years of age.
And the best part? Our books aren't just personalised for the child you're giving the book to. You can also immortalise yourself in the book by adding your very own, personalised dedication, right at the beginning.
For those of you who might not be feeling uber-creative or are lost for words, there is a standard dedication already there for you to either leave as it is, or to help inspire you and get those creative juices flowing.
In just a few minutes you can create your very own, personalised gift and then we do the rest and send it on its journey to you or to your friends and family.
It's always so wonderful for us to see photos (shared by our customers) of our books with a nibbled corner or a big sticky handprint on the pages. To us this is the greatest honour a book can have because it shows how much it's loved and how much it's been read.
If this has made you want to create your own personalised gift, feel free to head on over to our online shop and check out our various product options. If you're unsure of which one to go for, we recommend our bestseller: The Search-and-Find World book. 
We pride ourselves on our values at Librio, because each of our books is so much more than a gift for your loved ones. With every Libiro book sold, we donate a book to libraries in developing countries. We also only use sustainable materials and, because even recycled paper was once a tree, we also plant a tree for every Librio product we create.You can find out more about these topics in the menu under "Our values".