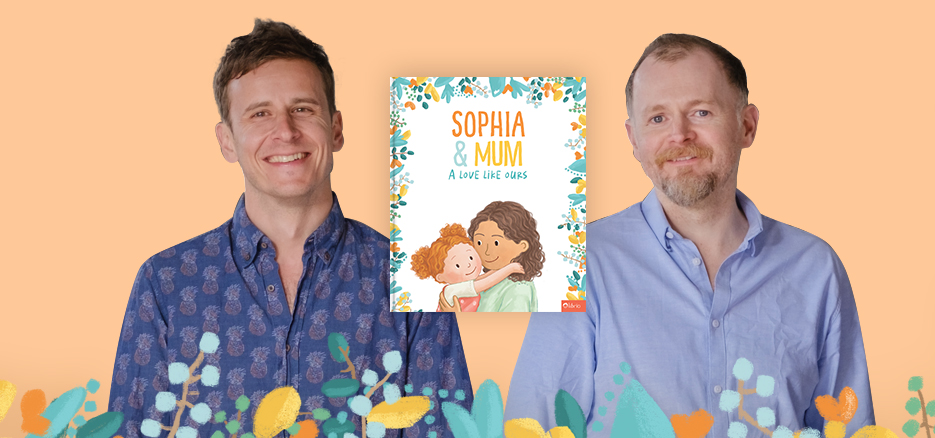 The Story behind our new book for Moms
6

Minute Read
Breaking News! Our new book for moms is nearly here!
In 2022, Librio released a personalized book for Dads called "Lost for Words", which has since gone on to become one of our bestsellers. In this interview, we find out more from author, Ed Russell and illustrator, Nick Elliott about the challenges they faced when creating our new Mom version and the inspiration behind them both.
Steffi: Can you tell us a little bit about what inspired you to create it in the first place, Ed?
Ed: The original idea for Librio came about because I wanted to create a special gift for my newborn daughter, so a book about the special relationship between father and child has always been on my mind.
As my little girl grew up and was suddenly 7 years old, I realized how fleeting parenthood is and wanted to memorialize how our relationship changed over the years.
I sat down with a glass of whiskey one evening and wrote down all the things that made me laugh and cry in our relationship's past, present and future. Out of these notes was born "Lost for Words". 
I presented the book to the team via a Covid-time Zoom call and burst into tears half way through, barely able to finish reading the draft through half-laughter and half-tears. I guess it was then we realized we had something special and that's translated into an incredible reception from our community. 
Steffi: And Nick, you did all the beautiful illustrations. Did you draw on your own personal experiences as a Dad for those? Pun not intended.
Nick: When Ed first read the first draft of Lost for Words  to the team, it was already pulling on the heartstrings and very hard to hold back the tears, although I claimed that I had just got something in my eye 😉 
As we first started to plan out the pages of the story, it was then the memories started to flow. I actually built upon many personal experiences when sketching out the initial drafts for the story, from messy feeding time with my son Jonah, to the fancy wall art always created secretly by my daughter Amelia (although, she did claim it was her invisible friend Vimmi). It was a really enjoyable experience creating the illustrations, often sparking a smile or a giggle as I recalled some of the earlier years with the children.
Steffi: Ever since the release of "Lost for Words", we've been receiving requests for a similar book for Moms. There's been a lot of hard work going on behind the scenes at Librio to make this happen and now we're nearly there. Has it been challenging coming up with the variations for a mom's book?
Ed: When we started the project, we originally intended to have the mom and dad version be exactly the same with the option to configure either mom or dad. However we worked with 100 moms in our community to see what they would like from the book and their feedback was that they'd like some more mom-specific topics in there, so now about 50% of the book is different to the dad version. We actually much prefer it this way so that they both work really well as standalone books but also work really nicely as companion books to each other. 

Nick: As Ed mentioned, it was great to take the insights from our community to make this book more tailored to Moms. Going back to the drawing board (or iPad), we were able to come up with some very fun, mom-related new spreads and a new cover and title to boot. I am confident we made the right decision to make this story more personal for both moms and dads individually.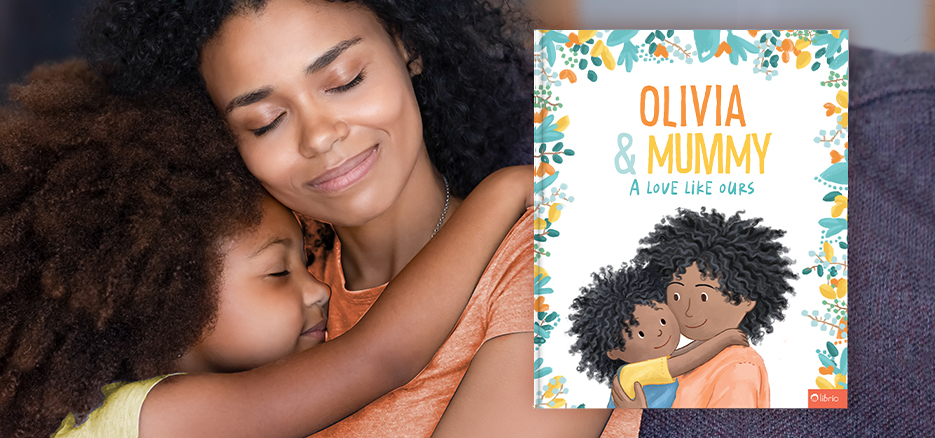 Steffi: Did both of you ask your partners for any advice on the content within the book?
Ed: I of course asked my wife for input on the mom book and there are certain elements in there which came directly from her. One which sticks out is at the beginning of the book where it shows the pregnant mom, I asked her if she'd prefer "I just couldn't wait to meet you" or "I just couldn't wait to hold you" and she immediately replied "Hold! I told her so many times when she was in my belly that I just couldn't wait to hold her". 

Nick: There were many things I had to ask my wife about when approaching certain aspects of both books. For the Dad book, it was about the children's clothing, hairstyles and appearance in general through the different stages. For the mom book, it was also about the mother's appearance and breastfeeding and bottle feeding etc. etc.
Steffi: Can you tell me about any highlights you've had from working on this project?
Ed: Certainly the presentation of the book to the team as mentioned in my earlier answer was one of my all-time Librio memories. Working with Nick on the project was also great because he has teenage children so he's relating to the book on a different level to me and it just shows how the book can be relevant to dads at any stage.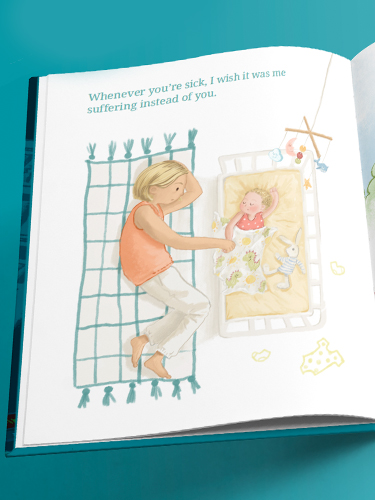 Steffi: If you both had to choose a favorite image or page of text from the book, which would it be, and why?
Ed: I'd say the one where the dad is lying on the floor holding his sick child's hand. This was a scene directly from my early parenthood that really resonated with me. 
Nick: My favourite spread is the playground from the mom book. I remember so clearly the early days with the kids in the playground outside our home. As the children played happily together, the parents had the chance to have some grown-up conversation, while the weather permitted. Sometimes, they would forget themselves for a minute, the next thing a toddler would be standing precariously on top of the tree-house, shouting "heeeeellllllooooo" at the top of their voices. While at home on afternoon, sketching out the spreads, this very scenario was playing out before my eyes. Some things don't change <laughs>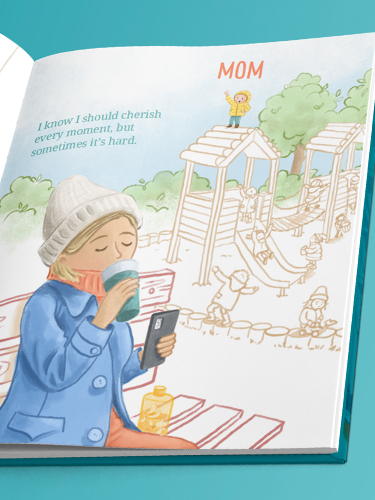 Steffi: Anything else you'd like to share?
Ed: It's such a wonderful feeling to know that a book that I created for my own child is something which brings so much joy to other dads around the world. Next challenge for us is how to adapt the book to be personalizable for more than one child at a time. That would make a lot of families – including my own – very happy!

Nick: It's delightful to know that so many parents have been moved by this story and it's great to know that's something we created. On presenting the book to my 19-year-old son Jonah, I once again experienced its magic. After reading quietly through the book he came over to me and gave me a big hug and said 'thank you, daddy', I was of course, lost for words.
Our newest book, "A Love like ours" will be available shortly. If you'd like to stay up to date with its (and any of our other) releases, you can subscribe to our fun monthly Newsletter below. If you want to stay in the loop but prefer more regular updates, why not check out our Instagram account where we regularly share book recommendations, name inspirations and news about competitions and new releases.