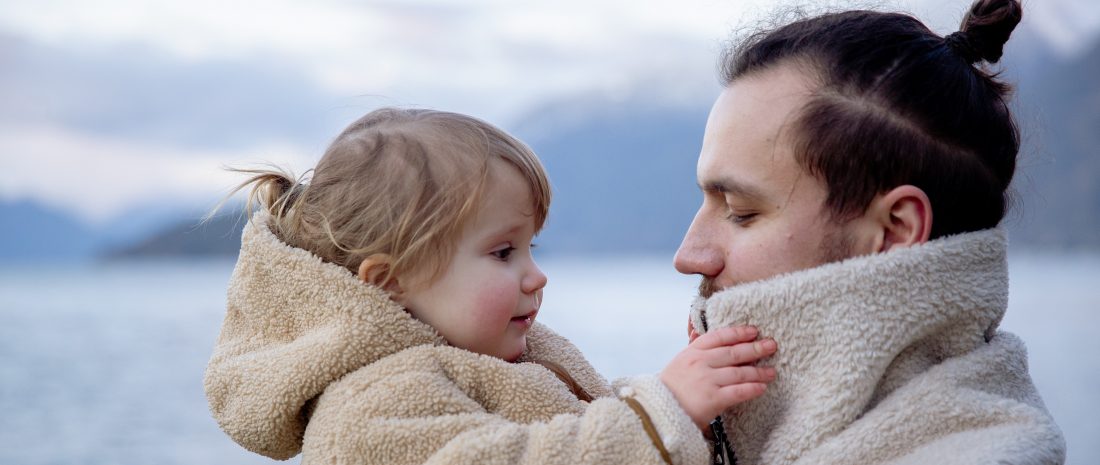 Father's Day Gifts
2

Minute Read
A surprise for Dad: Father's Day gifts
Three cheers (or more) for all of the fathers out there! Father's day is the perfect time to show the special father figure in your life that you care. In this article we'll show you some ideas for Father's day gifts.
The perfect gift for the perfect team
A wonderful gift idea for Father's day is a personalized one. How about a personalized book where the Dad gets to play the lead role?
Enjoying the good times, enduring the bad times and dealing with the smelly times. Our new book, 'Lost for Words' is a touching expression of love and thanks from father to child and back again. With dialogue from both father and child it's a story where both characters get to express their love of the other and to see how each in turn grows and has grown. The book's a funny, at times poignant and moving story about life – the perfect father's day gift!
Funky socks for a fun Father's Day gift
Personally, we don't think you can have too many socks. Especially since they always seem to go walkies when you least expect it. A boring idea as a gift though? Not if you buy them at dillysocks.com! In their online store you'll find a huge selection of funky socks with unique designs. Perfect for the fathers who like to add that little dash of 'fun' to their outfits.  Whether it's pizzas, sausage dogs, basketballs, sunglasses, or miso soup bowls (!) – you're pretty much guaranteed to find the special design you're looking for. The socks are made in Europe under fair working conditions. You can buy them individually or as a set in a nice little gift box. 
Gifts for Father's Day and Greeting cards for all Super-Dads
It's not just gifts that can be a nice surprise gift for Dads. A personalized greeting card is guaranteed to also put a smile on their face. 
In our online Librio Store you can create your very own personalized superhero card for Father's Day. You can choose whether to write your text online and have it printed it in the card directly, or if you prefer, have it shipped directly to you and fill it in at home. Naturally though, this card isn't just for Dads – you can buy it for the Super-Mum in your life, Super-Neighbor or even Super-friend!