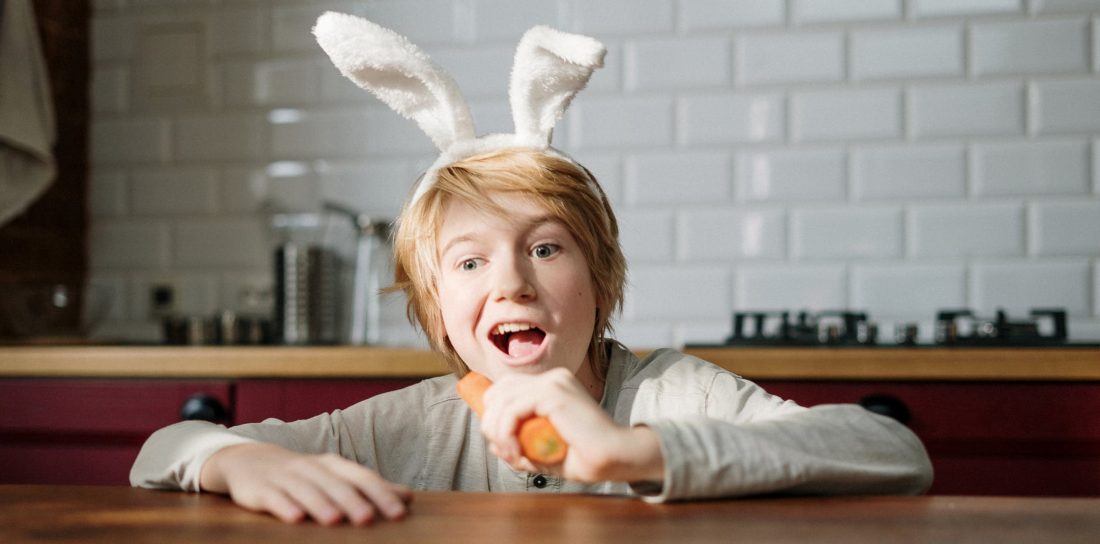 Inspiring Easter message ideas
4

Minute Read
Want to send someone a nice card with happy Easter greetings inside but you're not sure what to write?Need some inspiring Easter message ideas? In this article, we've put together a few ideas to help get those creative juices flowing.
And, if you're also looking for something to give as a little extra surprise along with your Easter card and Easter basket, how about a personalized picture book? At Librio you can create a book which sends your child on an exciting adventure. Just a few clicks of your mouse and you can create a character who looks just like your little one.
Happy Easter greetings – Classic
You don't always have to say a great deal in an Easter card. Sometimes, less is more and in this section we've put together a few of the more traditional greetings for Easter cards. 
Dear Alex
Wishing you sunshine, good times and a very happy Easter!
Sunny Easter greetings!
Melissa
Dear Michaela
Wishing you and your family a very happy Easter. I hope it's a fun one for all of you!
Springtime wishes,
Lena
Dear Anna and Max, 
Wishing you a wonderful Easter with your parents. I'm sure the Easter Bunny is already on his way to you and is bringing you lots of wonderful surprises. Happy hoppy Easter to you!
Sending sunny wishes your way
Your neighbors, Stella and Jean
Happy Easter.
Wishing you a very happy, heartwarming Easter time
And a happy start of Spring
Here's to
lots of chocolate eggs
Sunny weather
And a special time with your family, 
All our best,
Isabella und Mick. 
Happy Easter my dear Tina! 
Wishing you a lovely time with your family and hoping your Easter is extra bright and happy this year!
All my love, 
Elsa
If these classic Easter greetings aren't quite what you're looking for, how about an Easter poem instead? Below we've added some of our favorites.
Surprise someone special
Easter cards are a lovely way to surprise someone and show them that you're thinking of them. An extra special way of doing this is a personalized greeting card. With these cards there's room to put your own special touches – either by hand at home, or by personalizing it online.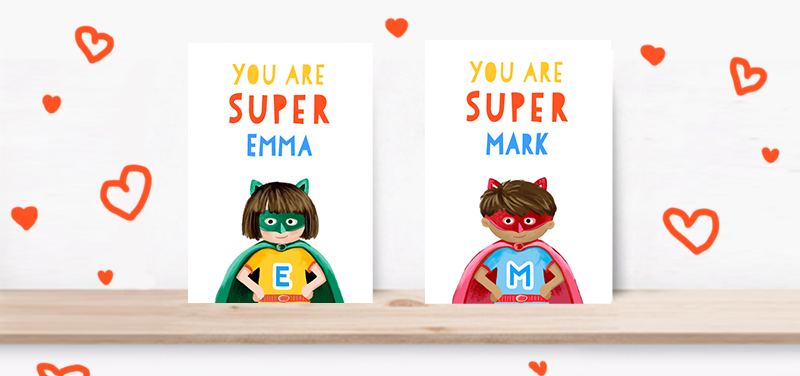 If you want to add another little extra to the card itself, we even have a 'How To Video' to make your own origami Easter-Bunny bookmark. You can find out how here.
Happy Easter greetings – poems and verses
There's loads of ideas online for short Easter poems and verses. These are especially popular with the little ones. We've put together our favorite selection and hope that you can find something in there to inspire you.
I think of the garden after the rain;
And hope to my heart comes singing,
At morn the cherry-blooms will be white,
And the Easter bells be a-ringing!"
I'm an Easter Bunny, watch me hop.
Here are my two ears, see how they flop.
Here is my cotton tail, here is my nose.
I'm all furry from my head to my toes.
I got me flowers to straw thy way;
I got me boughs off many a tree:
But thou wast up by break of day,
And brought'st thy sweets along with thee.
Easter duck and Easter chick,
Easter eggs with chocolate thick.
Easter hats for one and all,
Easter Bunny makes a call!
Happy Easter always brings
Such a lot of pleasant things.
It's Easter time again!
It's April! Time for play!
I'm going to run and jump and laugh
Each lovely springtime day!
Now when I think of Easter
I don't think of material things
I use it as a reminder
Of all the joy it brings
Once I saw the Easter Bunny
Come hop, hop, hop.
So I cried, 'Dear Easter Bunny!
Please, stop! Stop! Stop'

I ran to the window,
To say, 'How do you do?'
But he shook his fluffy tail at me
And said 'Happy Easter to you!'
The tulips in the garden are wearing yellow hats;
The pussywillows by the brook
Have fur like any cats'.
The bee is hunting honey;
The robin's chirp is gay.
And all the world is singing,
'Oh, Happy Easter day!'
The perfect Easter gift
For all of you 'Easter Bunnies' out there, we've got an extra special recommendation for you; perfectly in keeping with the hiding easter eggs theme: our personalized picture book 'A Tale of Two'. In this book you have two main characters you can personalize. In this hide-and-seek adventure in a library, two characters of your choice discover the magical world of books. They meet Pirates, dinosaurs and Mowgli along the way. A wonderful gift, and a great way to keep the excitement of finding hidden treasures going after the Easter egg hunt is over.