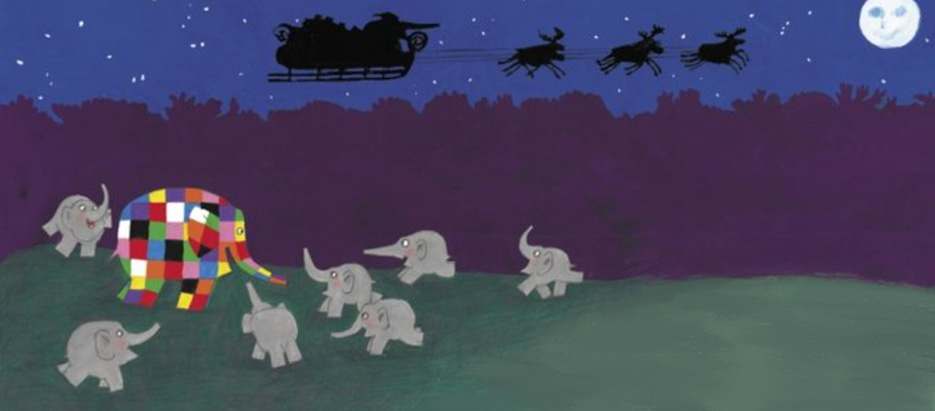 Librio Library #30 – 'Elmer's Christmas' – David McKee
2

Minute Read
Why we chose 'Elmer's Christmas'
Pretty much everybody knows Elmer, the patchwork elephant. He's been a staple of many bookshelves, both at home and in schools since his first appearance back in 1989. He's an absolute classic and 'Elmer's Christmas' is no different to the rest of the many stories about him.

All of the Elmer books are perfect for children of Kindergarten age and we felt that 'Elmer's Christmas' was the perfect choice for this Advent time.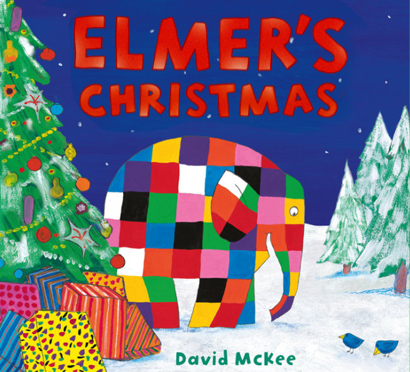 Christmas is just around the corner and the baby elephants are already massively excited. To keep them out of the older elephants' hair, Elmer takes them along with him to help pick out the Christmas tree. Once back, they decorate it and wait excitedly for the arrival of Papa Red. Will they perhaps catch a glimpse of the Christmas Elephant?
Favourite Image
On their way to find their Christmas tree, the little elephants get to see their very first snow. This picture is just (wait for it….) elephantastic! ho ho ho. (Cracker joke anyone?!)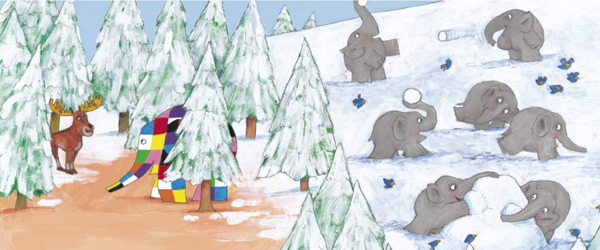 Kids will like
The last days in the lead up to Christmas are some of the most magical for little ones. The impatient waiting for Christmas Eve and Christmas Day, all the excitement – this is something which Elmer and the little elephants know all too well in this lovely story.
'Elmer's Christmas' is a wonderful book which reinforces the magic of Christmas for the little ones who read it or have it read to them.
Parents will like
Reading Elmer will most likely bring back some childhood memories for many parents out there; at least that's how we felt as we turned the pages in this short but sweet Christmas story. A bit like being taken back in time to when we had similar (if not the same) stories read to us before the arrival of Christmas. 
If you like 'Elmer's Christmas'

There's a massive selection of Elmer products out there. From Elmer umbrellas, to Elmer sketchbooks, water bottles, cuddly toys and even costumes! The World of Elmer is huge! Almost a bit too big, if you ask us. Rather than recommending accessories to you, we'd rather recommend another Elmer book which is very appropriate for this time of year: 'Elmer in the Snow'
More recommendations from our collection
If you're looking for more inspiration for wintery tales we highly recommend 'The Snowman' by Raymond Briggs. You can see more about this absolute classic children's book here.