Librio Library #4 – Du Iz Tak? – Carson Ellis
1

minute read
Why we chose it:
From the second you see the cover, you know this is a book like no other. Written entirely in Bug Language, Du Iz Tak? almost fits into the Silent Book genre with parent and child deciphering the images and interpreting the language for themselves. Illustrations by the wonderful Carson Ellis (a Jon Klassen favourite) create a magical, utterly unique picture book.
Favourite moment:
The first time you read the book, you enjoy the funny noises and the quirky illustrations. The subsequent times you read it, you realise that there are words which you can work out the meaning of. The moment when you decode the whole book, you feel like a master code breaker.
Favourite image:
When the spider arrives and the insects shout their best insect insult at it. BOOBY VOOBECK!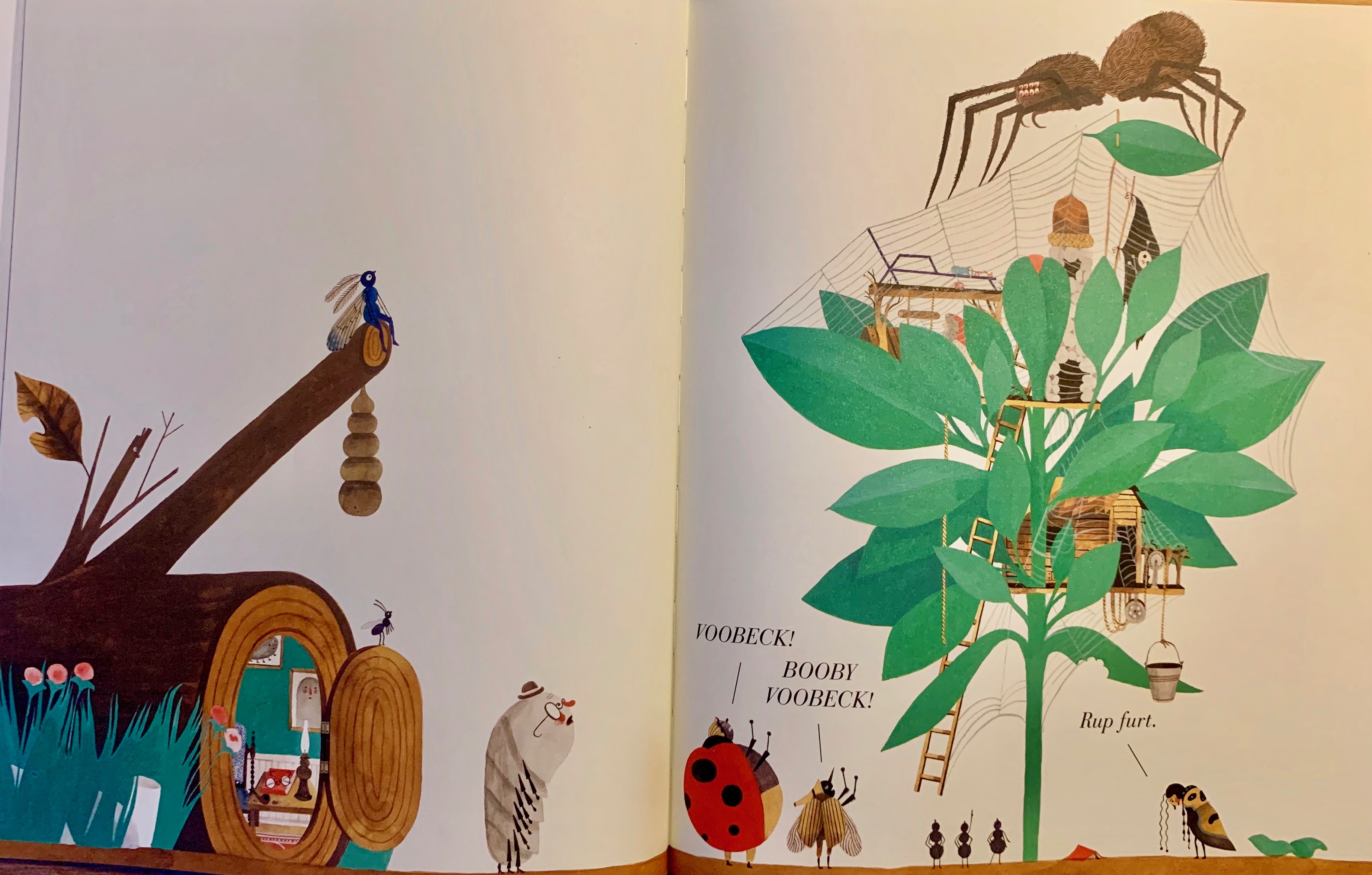 Kids will love:
What kid doesn't love hearing adults making silly noises? Older kids will enjoy trying to work out just what each word means. Scanning each image for clues creates a deeper connection to the illustrations.
Adults will love:
What adult doesn't love making silly noises? The language is fun to pronounce and pleasingly challenging to decode.
If you like this book:
If one of the world's best-loved illustrators, Jon Klassen, says that Carson Ellis is his favourite illustrator, then that's an endorsement you should probably take notice of. Carson Ellis' other major picture book is called Home and shows the different types of homes people live in around the world.