Librio Library #5 – Hiding Heidi – Fiona Woodcock
1

minute read
Why we chose it:
In August, we're releasing our new personalised picture book about two children playing hide-and-seek. It feels like a perfect time to feature this beautiful book by Fiona Woodcock about a little girl called Heidi who's a bit too good at playing hide-and-seek.
After a large push towards more digitally-created picture books, there's a definite shift towards the good old hand-crafted methods and Fiona Woodcock is one of our favourite proponents of this modern classic style, combining "children's techniques that you used to do at school to create a book which feels fresh but somehow nostalgic at the same time.
Favourite image:
This image of Heidi on the stairs is certainly reminiscent of Christopher Robin dragging Winnie The Pooh down the stairs, bump, bump, bump and beautifully captures childhood post-birthday-party blues - of course while hiding, because it's Heidi.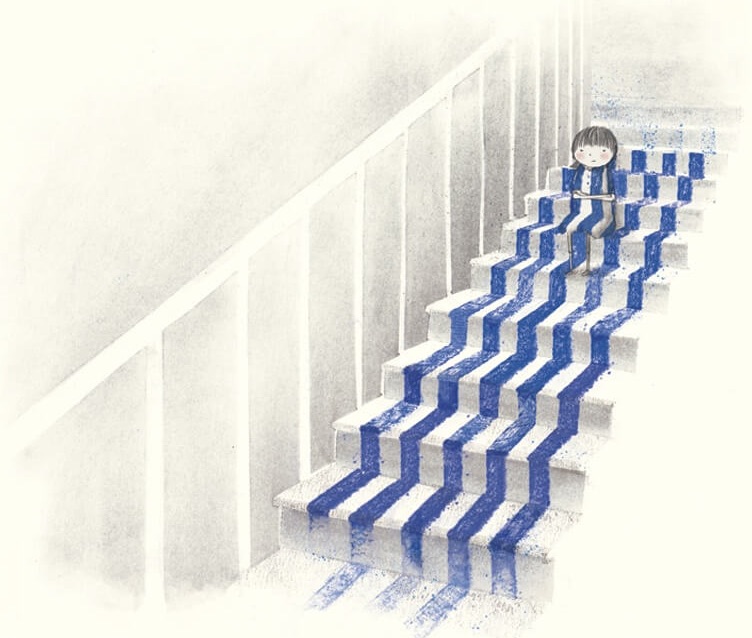 Kids will love:
Seeing Heidi in all her different outfits blending in to all types of background as well as, of course, imagining themselves playing hide-and-seek with their friends.
Adults will love:
The beautiful illustrations and fun interplay between the characters. Reminiscing about games of hide-and-seek gone by.
If you like this book:
Fiona Woodcock has a host of other beautiful picture books, both written herself and illustrated for other authors. You can find out more about her other books on her website.