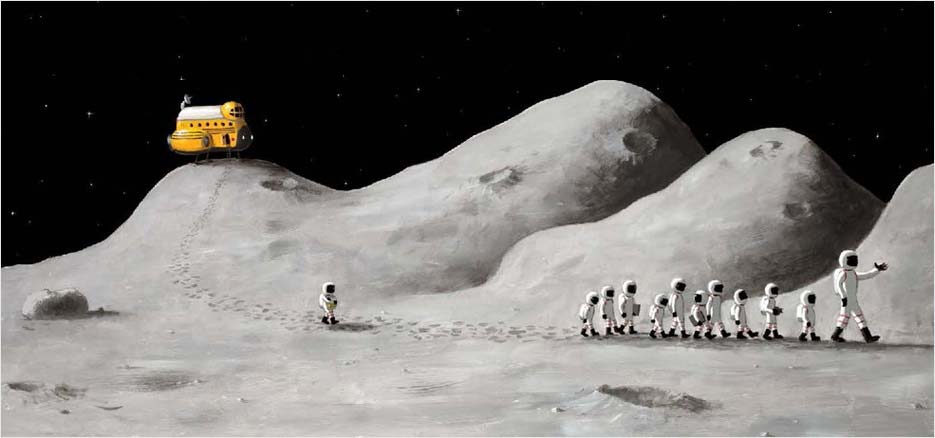 Librio Library #9 – Field Trip To The Moon – John Hare
2

minute read
Why we chose it:
There are some books which you know within 10 seconds of picking up that it's going to be coming home with you. From the moment you open John Hare's debut, you know it's one of those books.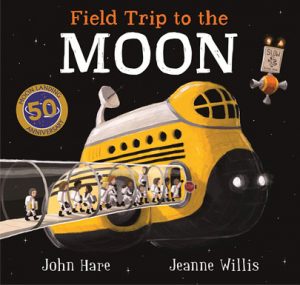 The basic premise is that a school trip to the moon goes wrong when one of the children falls asleep and misses the bus home.
The illustrations have a vivid, three-dimensional feeling and the wordless story (which somehow seems to be becoming a theme with Librio Library) is a lot of fun to "read" to a little one. Particularly the "Ooooh" the aliens make when they're impressed with the child's drawing.
Favourite image:

For a book where the children wear space helmets with opaque visors for all pages but one, it's incredible how much emotion John Hare has imparted to his characters. The image where the child realises for the first time that they're not alone on the moon says it all. It's a fun turning point in the book but also somehow wonderfully captures the child's shock and surprise without showing any facial expressions at all.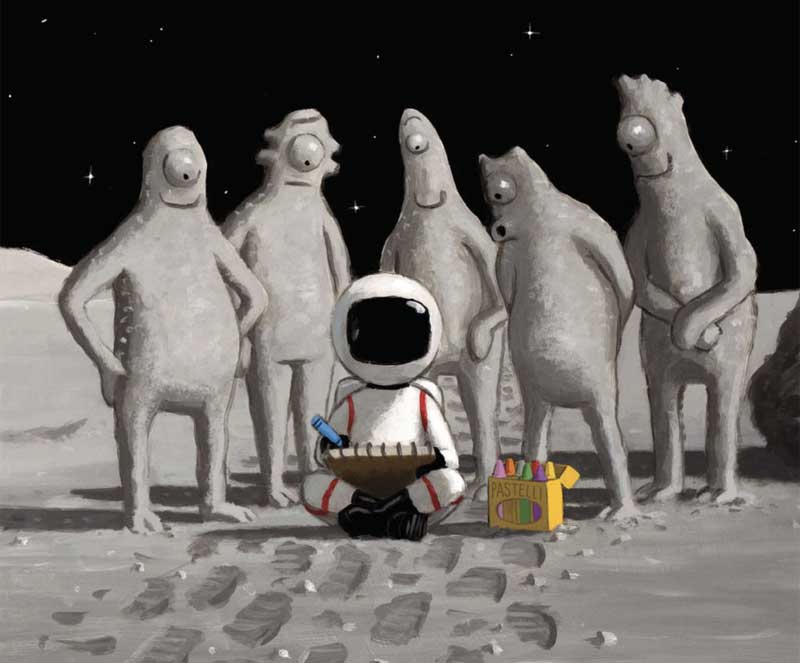 Kids will love:
The subject matter is unusual and unlike anything they've seen in a picture book before. The aliens are fun, the illustrations are engaging and surprisingly vibrant considering the monochrome lunar landscape. The absolute highlight is when one alien uses a crayon to draw a moustache on one of its friends.
Adults will love:
Creating their own words for the story. Making funny alien noises as they interact with the child.
If you like this book:

As this is his debut, there's not much John Hare to seek out other than this book. He does say he's working on a sequel called Field Trip to the Ocean Deep, which you hope will be sufficiently distinct rather than just the typical identikit spinoff that publishers often rush out after a book's success. Next up, Field Trip to the Antarctic, Field Trip to the Sahara and Field Trip to Mars. We can't wait to see some more John Hare work, though.
We promise not to do any other wordless picture books this year, but in the same shopping trip, we did also pick up the fabulous The Chicken Thief by Béatrice Rodriguez if you're looking for another wordless picture book for your collection.