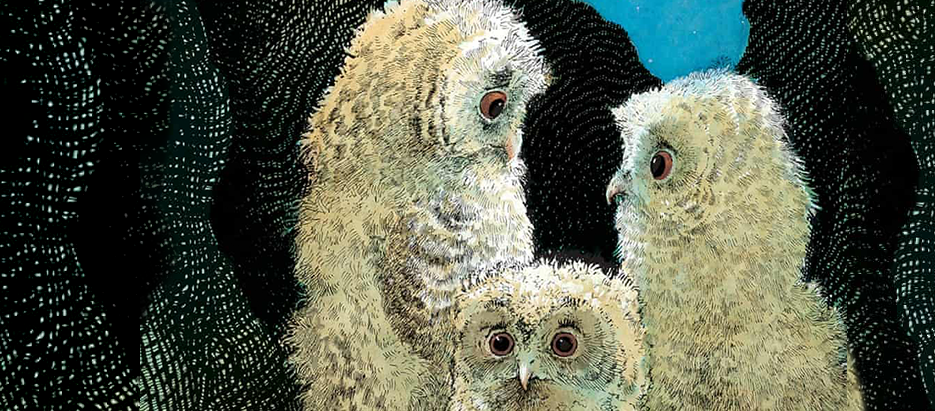 Librio Library #20 – Owl Babies – Martin Waddell and Patrick Benson
3

minute read
Why we chose Owl Babies
This book immediately caught our attention, especially as we at Librio are self-declared owl fans, I mean, what's not to love about owls? To prove just how much we love them, we even have a Mrs. Owl as our Customer Relationship Manager. If you don't believe us, here's an article she wrote last month saying what it's like to work at Librio Towers.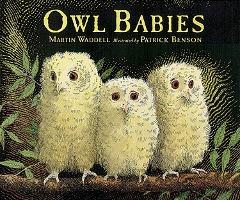 Owl Babies tells the story of three owlets, Sarah, Percy and Bill who wake in the middle of the night and realise that their Mummy isn't there. The cover of the book shows the three babies, huddled together on a branch outside as Bill looks at the reader with his huge owl eyes. Who could say no to those faces? We obviously couldn't, because as soon as we saw it, we knew we had to add this classic to our Librio Library.
Favourite image
The depth and contrast of the illustrations really help to bring the sense of a dark night in the woods to life and also emphasises the uncertainty of the owl babies as they wait for their Mum to return.
The scenes vary between close ups of the fluffy little owls on their branches to long-distance shots where you get a sense of just how tiny and vulnerable they are in the great big wood all alone. Patrick Benson's engaging that it is almost impossible to pick only one favourite picture.
One which definitely stands out though, both in the artistic sense and also as a part of the story, is the two page picture of the Mummy owl, her wings spread wide, flying silently through the night as she returns to her babies.

Kids will like
The book is mainly aimed at children of preschool age. The way Bill repeats his "I want my Mummy!" is very popular with the little ones and the book resonates especially well with young children who are still new to the experience of being separated from their parents for any length of time. They can experience the anticipation of Sarah, Percy and Bill together and also the relief when the Mummy owl returns and tells them that "You knew I'd come back".
Parents will like
The book is especially moving because of the way you see the baby owls work through their anxiety at Mum not being there and then gain courage and belief in her returning all together as a group. It's this which makes our fluffy little owlets' tale so appealing to adults as well as children.
Another nice thing about this book is that because the way the story works, you can personalise it to suit your own narrative, replacing "Mummy" with "Mum" or even changing the Mummy owl to a Daddy owl.
If you like this book
Martin Waddell has created many other children's books but one which is similar to this one, is Can't you sleep little Bear? which is very similar in its theme and is equally as great as a bedtime story.