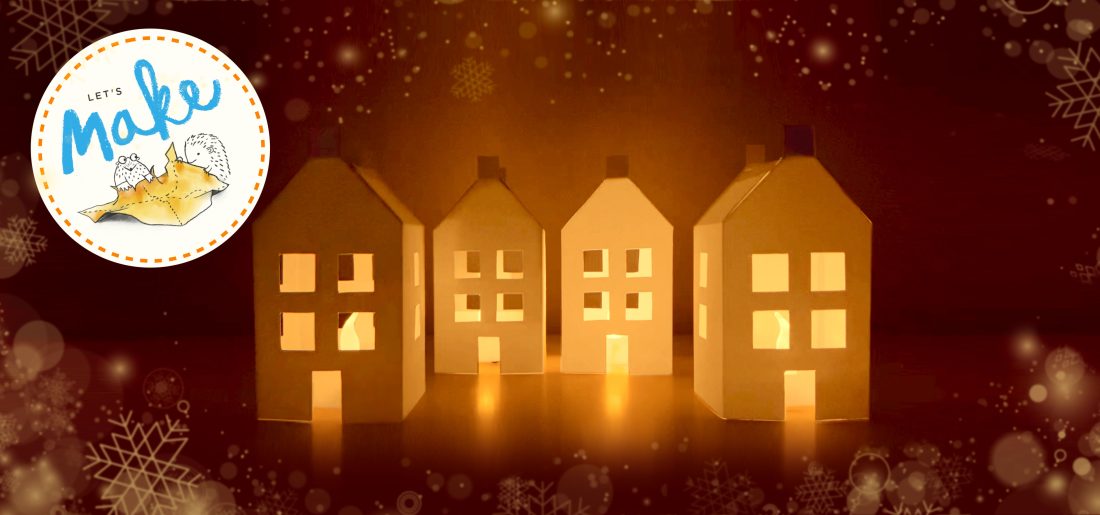 Make your own paper lantern
1

Minute Read
"This little light of mine, I'm gonna let it shine"
The days just before Christmas always tend to feel particularly long. Especially when it gets dark so early. With this in mind, in order to warm up those dark afternoons and early evenings, Floof and Woof have come up with something very special to bring some light into the darkness: Here you'll learn how to make your very own lantern with them!

You can download the template and instructions for the Lantern House here. Happy crafting! 
Take me to the instructions:
Since Floof and Woof are busy making their own lanterns, they asked Amelia to make a video tutorial for you. Simply download the template for the lantern and watch the video. All you need is a sheet of paper, scissors, glue and an LED candle. 
Let there be light!
With these beautiful little lanterns, you can create a cosy Christmassy mood. Where are you going to put your lantern? Outside? In the living room? Share your photos with us on our Instagram page under the hashtag #libriolight
If you enjoy our crafting videos, take a look at our Librio Blog and have a browse through our other creative crafting ideas.