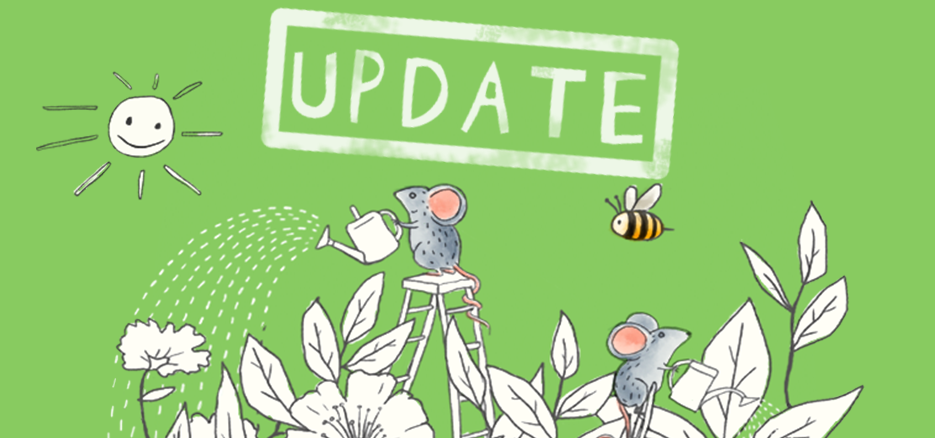 Our journey to maximum sustainability – one year on
6

minute read
The bright side of 2020
Last February, we posted an article saying how proud we were of our products' sustainability but that we knew there was still room for improvement.
With that in mind, we're pleased to say that 2020 was the year when we fully embraced our approach to maximum sustainability and drove Librio towards becoming one of the most innovative, sustainable producers of children's books, personalised or otherwise.
Here we take a look back at what we achieved and what's still to be done.

Our biggest win: 100% recycled, plastic-free packaging
Much as we didn't believe it possible to make beautiful products on 100% recycled paper - and were proven wrong -, we didn't believe it was possible to make packaging out of 100% recycled materials - and were proven wrong again.
Our first efforts to create 100% recycled packaging were disappointing. Crumbly, ugly materials which were not fit for purpose. We'd even seen 100% recycled packaging from the mighty Amazon which arrived torn, open and unappealing.
Our producers told us that's just the way it is with 100% recycled packaging. Without a strong outer layer of fresh fibre material, the packaging will never be sturdy enough.
So we found a new producer.
Enter Brieger Packaging in Switzerland. They went the extra mile to source the highest-quality recycled materials for us and produced packaging which looked great and was strong enough to carry three hardback books safely. They also removed the plastic opening strip, meaning our packages were now 100% recycled and plastic free.
By ordering 100,000 100% recycled packages in September, we saved over 50 trees-worth of fresh fibre. And prevented 100,000 little strips of plastic being brought into the world.
With so much shopping moving online in a post-Covid world, it's even more important that other brands follow suit and realise that packaging can be 100% recycled, attractive, affordable and strong enough to protect its precious contents.
End of the road for endpapers
If you grab a hardback book off your shelf and open it, you'll most probably find it has blank pages at the front and back, sandwiching the book's actual contents. These are called endpapers and have been used in bookbinding for centuries. 
However, modern binding techniques mean that you can create a hardback book with no endpapers without compromising the book's quality. Indeed, we can actually increase the book's quality (in the kids' eyes) by skipping the blank pages and getting straight into the content. 
In November, we made this switch with our two biggest print partners. The change saved four pages per book, using half a tonne less paper and reducing shipping weights, meaning less footprint all round. 
At this point, we do need to issue an apology to bookbinding traditionalists. It may be a "modern" way of creating books which goes against centuries of tradition, but we find a modern publisher should be creating books in a way which looks forwards rather than backwards.

Gift wrap made from 100% recycled paper
Without wanting to sound too much like Mr. Scrooge, wrapping paper is just the worst. Really. Wrapping a present in a plastic-coated paper and taping it with plastic tape only for it to be ripped open and thrown away. Bah humbug. The very opposite of sustainable.
To un-Scrooge ourselves a little: we do appreciate, though, that unwrapping a gift is one of the absolute total boundless joys of childhood and that the vast majority of our books are wrapped on arrival.
So, if they're going to be wrapped anyway, why not create our own wrapping paper which goes a little way towards respecting our planet while actually increasing the boundless Joy of Unwrapping. 
Enter our custom-made book wrap. It's made of 100% recycled paper, is 100% recyclable and fits the book perfectly so it requires no tape. Not only that, but it also has a picture to colour in on the inside, keeping your little ones engaged and giving the book wrap a double purpose.
No flyers or accessories made without reason or without reuse
We mentioned this last year, but we took it a step further this year by no longer producing any "standard" flyers. Any printed items we produce from now on must (obviously) be on 100% recycled paper and serve a double purpose.
For example, when we did a flyer swap to celebrate our collaboration with the wonderful Dillysocks to make Librio socks, we took the unusual step of creating flyers for both parties - a bookmark advertising Librio for their packages and one advertising Dillysocks for ours.

Improved messaging around our environmental commitments
In the past, we've struggled to marry our social and environmental commitments into a coherent message.
We explored this difficulty in a blog post last summer - Why we don't like talking about planting trees. But planted 100,000 anyway. - and have since fully embraced the fact that when we say "creating a better planet for our children's future", it should actually mean socially and environmentally better.
In October, we fully rewrote our More Than A Book section on our website and, in doing so, came up with the foundation of our ethos towards sustainability: 
We love the challenge of creating products which last the lifetime of the child they're made for, but not the lifetime of our planet. 
What didn't go so well - Plastic laminate on our book covers
Our least favourite topic. We laminate our books because they're read by little people who are sometimes a little… rough with them. As we said earlier, we want to make books which last a lifetime and, at the moment, that means laminating the covers so that the cover doesn't fall apart and the ink doesn't come off. 
That being said, we're having some very interesting conversations with our printers which could lead to 2021 being the year we finally cast off the plastic on our covers. The big change could be accepting that perhaps the covers don't need to be printed on 100% recycled paper. If we move from 100% recycled paper to a more robust, sustainable fresh fibre paper, it could remove the need for lamination. And we find that a fair compromise. Removing recycled paper on the cover to make a product which is 100% biodegradable feels like a win overall. 
Here's hoping we'll be celebrating removing all plastic from our products come February 2022.

We really hope you enjoyed reading about our ongoing mission to improve the sustainability of our products without any reduction in quality. We've enjoyed the journey so far. Not only is it better for the planet, but it's genuinely exciting to work with our partners to develop the production techniques of the future rather than following the easier paths that led our world to where it is today. 
As much as we hope our Librio customers enjoyed reading, we especially hope to provide an inspiration to other brands which think that producing their products or packaging sustainably isn't technically possible or commercially viable. Do feel free to get in touch if there's anything we can provide our insights on.