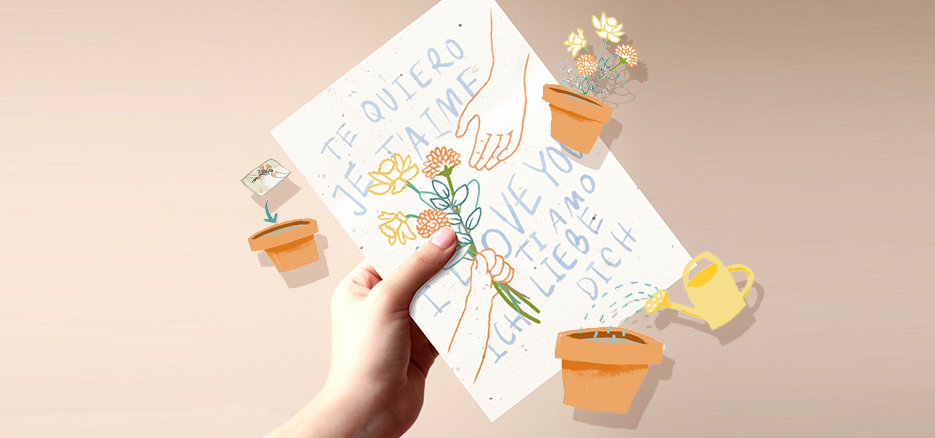 Plantable seed paper for our mum book
1

Minute Read
If you're reading this, then it's highly likely that our beautiful seed paper from our personalized Mother and child book "A Love Like Ours" has found its way to you.
Plant the seed paper to watch the wildflowers grow! Ideally, plant the seeds in either spring or autumn. 
Soak the Seed Paper in a bit of water for about 1 to 2 hours.

Cut it up and carefully place it in a pot filled with soil.

Cover it with 5mm of soil, put it in the sun and water it every day without letting it dry out.
The wildflowers are happiest in a spot that is sunny and warm, ideally somewhere they can get six hours of direct sunlight a day.
Take a look at our blog and discover some great crafting ideas. What about an origami bear bookmark for example?
Subscribe to our fun monthly newsletter and look forward to book recommendations, competitions and exciting insights into the world of Librio. As a thank you for your registration, you'll also receive a 10% discount on your first order.